Biete Medhane Alem - Pilgrims#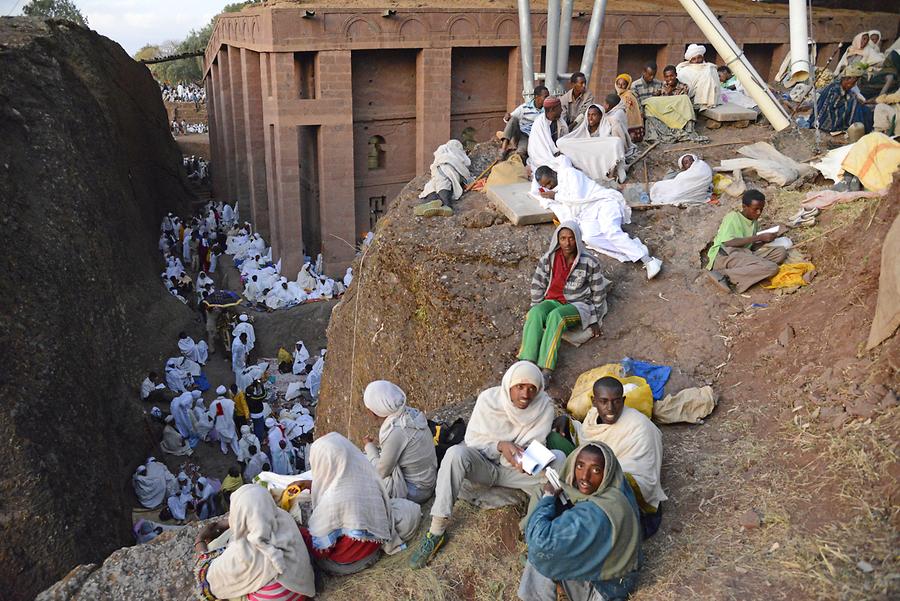 Already from afar the monotonous singing of the priests can be heard. The stream of pilgrims reaches its peak. The beginning of the Christmas celebrations is imminent.
Schon aus weiter Ferne ist der monotone Gesang der Priester zu hören. Der Pilgerstrom hat seinen Höhepunkt erreicht. Der Beginn der Weihnachtsfeierlichkeiten steht unmittelbar bevor.