Biete Medhane Alem - Inside#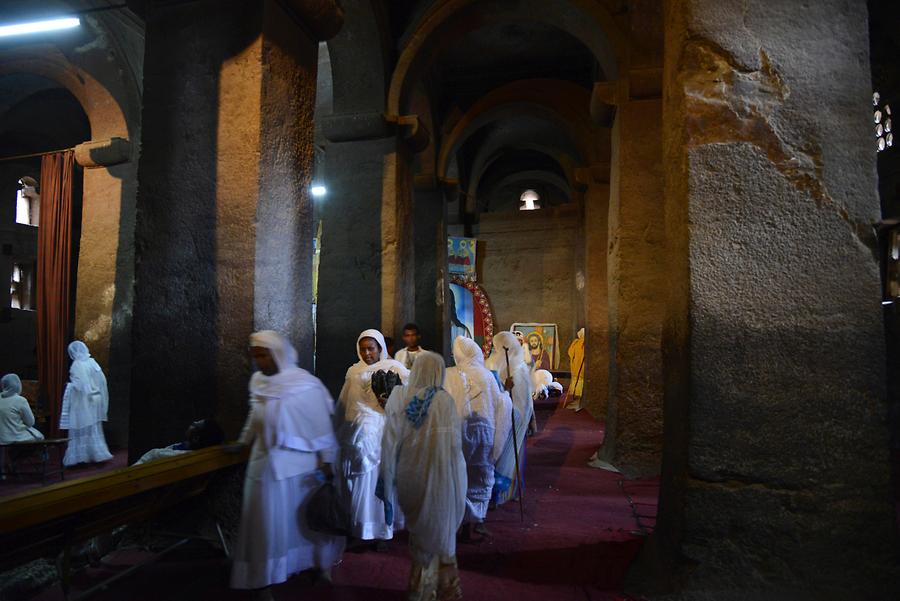 Inside, the Biete Medhane Alem Church imitates a basilica with a vaulted central nave and low side naves separated by columns. In a corner of the church, believers lie on the plate of a symbolic patriarch's tomb and perform strange gymnastic exercises. If they succeed three times in a row without problems, a good moral conduct is considered as having been proved.
Im Inneren imitiert die Bete Medhane Alem-Kirche eine Basilika mit gewölbtem Mittelschiff und durch Säulen getrennte, flache Seitenschiffe. In einem Kirchenwinkel liegen Gläubige auf der Platte eines symbolischen Patriarchengrabes und vollführen eigenartige Turnübungen. Gelingen ihnen diese dreimal hintereinander ohne Probleme, gilt ein rechter Lebenswandel als bewiesen.