Biete Maryam - Christmas Ceremony#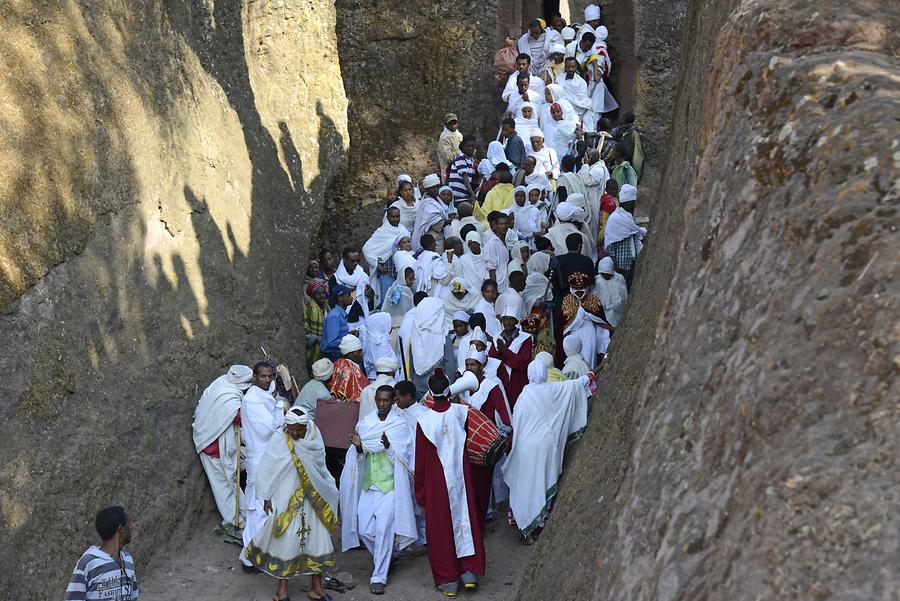 After 12 hours the singing comes to an end quite suddenly. The clergymen retreat, and the celebration ends completely unspectacular. The pilgrims slowly head for home, obviously still deeply moved by the bewitching festivities.
Nach 12 Stunden hören die Gesänge plötzlich auf. Die Geistlichen ziehen ab und das Fest endet gänzlich unspektakulär. Die Pilger machen sich langsam auf den Heimweg, immer noch sichtlich ergriffen von den betörenden Feierlichkeiten.