Gemp - Fasilides' Palace#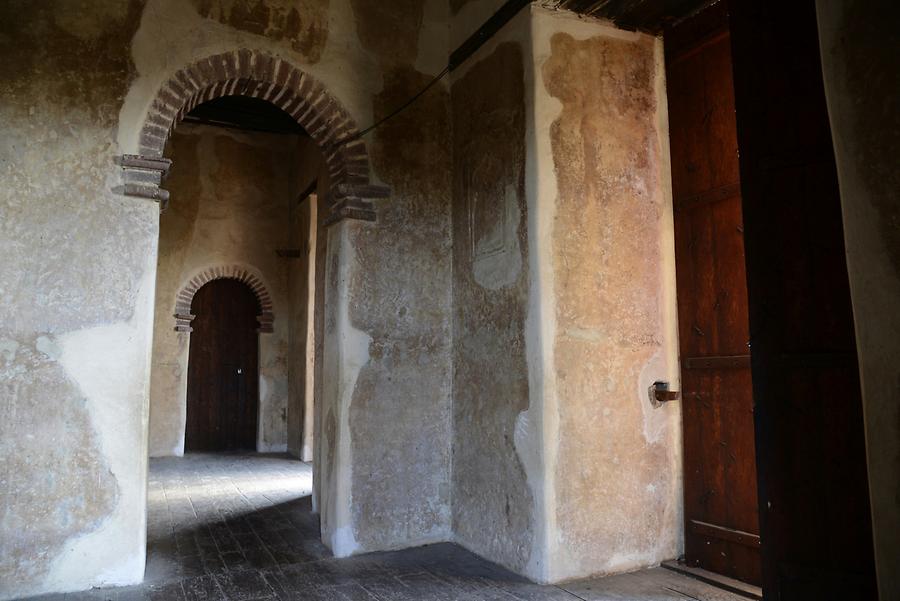 Among others, Indian architects were engaged. A contemporary witness reports: 'After passing through more than twenty rooms, I entered a hall where the Emperor sat on his throne. He wore a silk dress with very long sleeves. He sat bareheaded, his hair was delicately woven, and an emerald sparkled on his forehead.' The institutionalization of the imperial court, however, brought with it some disadvantages, too: The ruler became immobile, the control of the provinces did not happen anymore. After 140 years the empire fell apart into competing principalities. Gondar decayed.
Als Baumeister wurden u.a. indische Architekten verpflichtet. Ein Zeitzeuge berichtet: "Nachdem man mich durch mehr als 20 Räume geführt hatte, gelangte ich in eine Halle, wo der Kaiser auf seinem Thron saß. Er hatte eine seidenes Kleid mit sehr langen Armen. Er saß mit bloßem Haupte, seine Haare waren zierlich geflochten und auf seiner Stirn funkelte ein Smaragd." Die Institutionalisierung des Kaiserhofes brachte jedoch auch Nachteile mit sich. Der Herrscher wurde unbeweglich. Die Kontrolle der Provinzen blieb aus. Nach 140 Jahren zerbrach das Reich in konkurrierende Fürstentümer. Gondar verfiel.