Konso - Royal Kraal#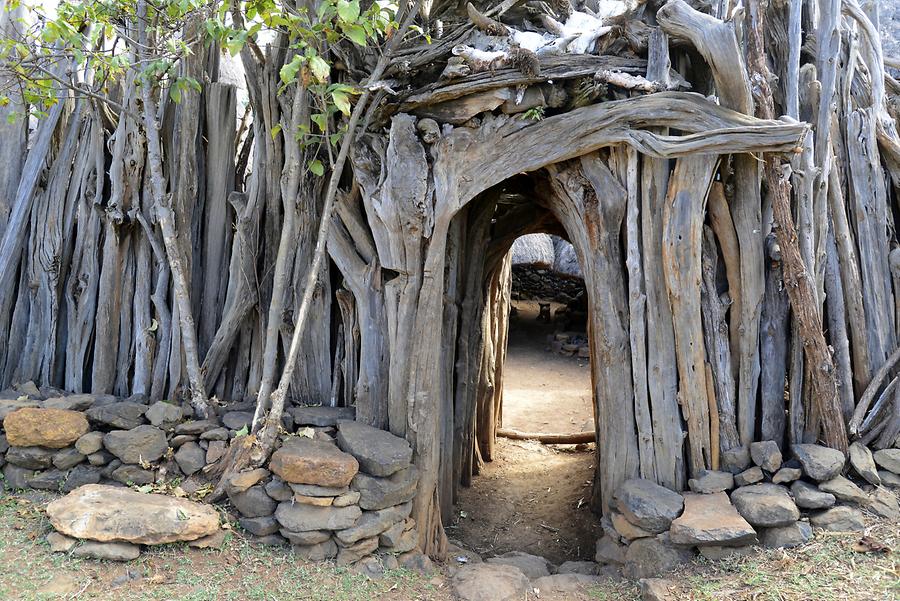 Ritual purity demands that the king and his family live in a strictly secluded kraal. His palace is entered through a wooden gate, where the skulls of sacred cattle symbolize prosperity. Behind it lies a group of circular huts for family members and the wives.
Die rituelle Reinheit verlangt, dass der König mit seiner Familie in einem streng abgeschiedenen Kraal lebt. Seinen Palast betritt man durch ein hölzernes Tor, auf dem die Schädel der geheiligten Rinder Wohlstand symbolisieren. Dahinter verbirgt sich eine Gruppe von Rundhütten für Familienmitglieder und Ehefrauen.