Harar - Feres Megala Square#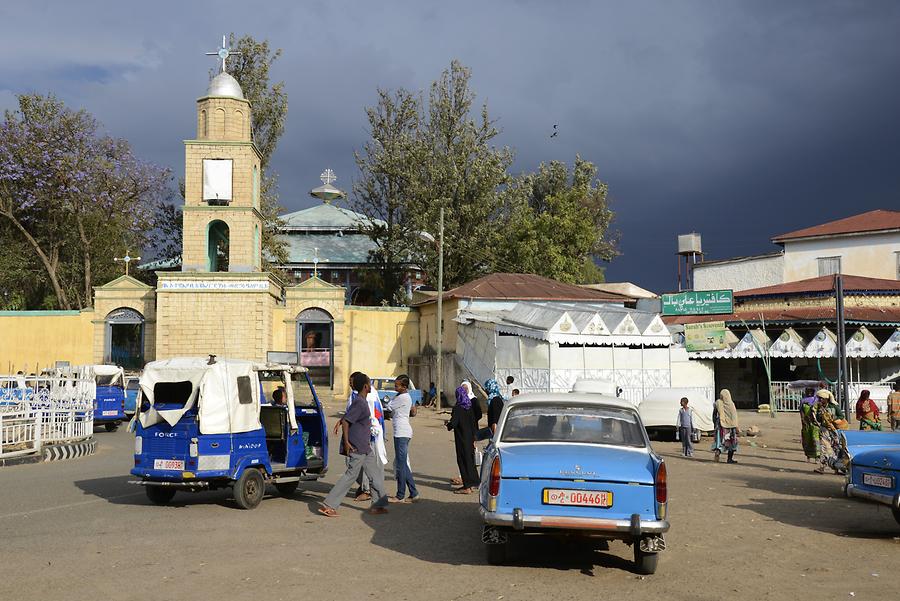 An Orthodox cathedral of all things is at the heart of the old town characterized by Islam, a church which was left over from a Christian conquest of the city. Not far away stands the Jama Masjid, which, like all the other 100 mosques of the city, is non-accessible for non-Muslims. Nevertheless, both religious groups live peacefully side by side. So far, conflicts or radicalisation have not been a problem in Ethiopia.
Herz der islamisch geprägten Altstadt bildet ausgerechnet eine orthodoxe Kathedrale, die von einer Eroberung der Stadt durch christliche Truppen übrig blieb. Nicht weit entfernt ragt die Freitagsmoschee in den Himmel, die wie auch alle anderen 100 Moscheen der Stadt Nichtmuslimen verschlossen bleibt. Trotzdem leben beide Religionsgruppen friedlich nebeneinander. Konflikte oder Radikalisierungen sind bislang in Äthiopien kein Thema.