Awaday - Khat Market#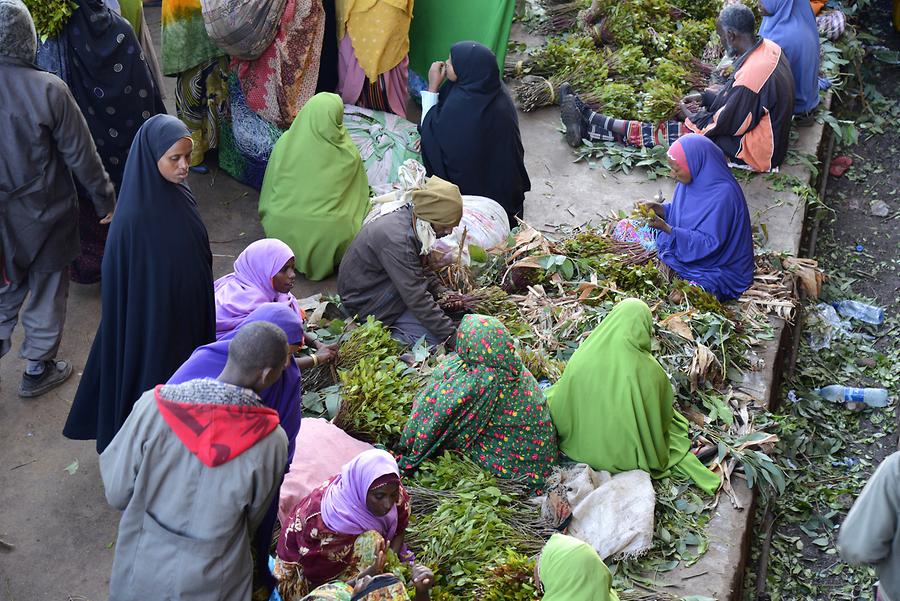 Like on the slopes of the highlands, the cultivation of Khat is dominating here, too. Almost every city has its own market for it. Although the demand for the drug is increasing, the main focus here is still on intermediary trade and wholesale, which, by the way, is in the hands of the women.
Wie schon an den Abhängen des Hochlandes dominiert auch hier der Anbau der gewinnversprechenden Khat-Pflanze. Fast jede Stadt hat ihren eigenen Markt zu bieten. Obwohl der Eigenbedarf am Rauschmittel zunimmt, geht es hier in erster Linie um den Zwischen- und Großhandel, der sich übrigens fest in den Händen der Frauen befindet.