St George's Cathedral#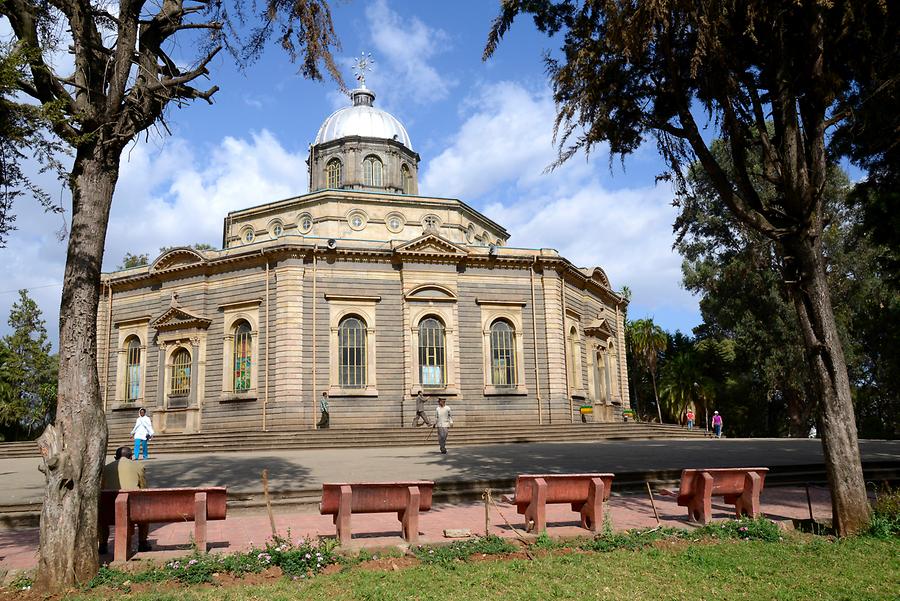 In gratitude for his victory over the Italians in 1896, Emperor Menelik built St George's cathedral, where all the Ethiopian emperors of the twentieth century were crowned.
Nach seinem Sieg über die Italiener 1896 ließ Kaiser Menelik aus Dankbarkeit die St. Georgs-Kathedrale errichten, in der alle äthiopischen Kaiser des 20. Jahrhunderts gekrönt wurden.