Holy Trinity Cathedral#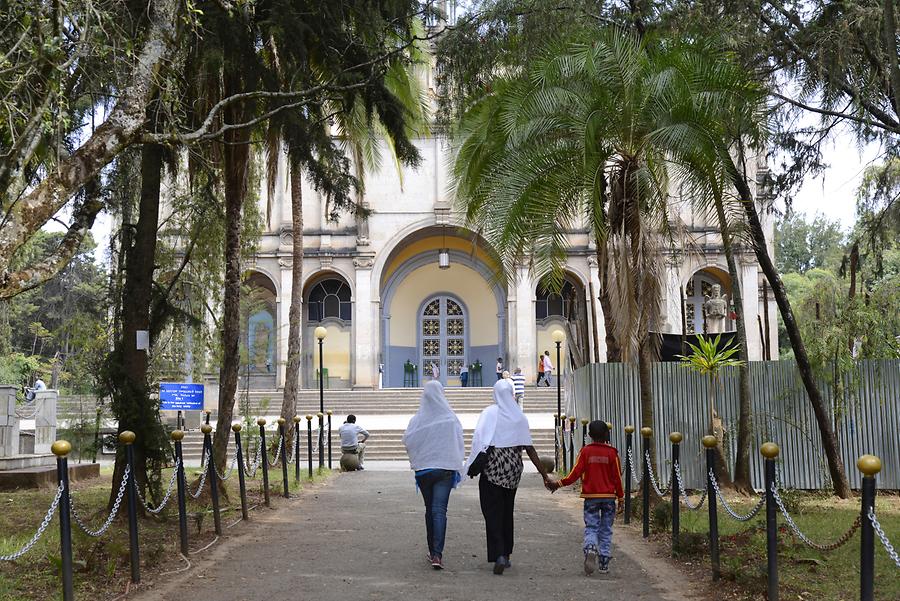 Due to its isolated position in the highlands, the Ethiopian Church was able to preserve its independence, even though most of the time it was subordinated to the patriarch of Alexandria in Egypt. Ethiopia received its independent church leader only with Emperor Haile Selassie in 1959. He is buried in the Holy Trinity Cathedral, together with other members of the imperial family.
Durch die isolierte Lage im Hochland konnte sich die äthiopische Kirche ihre Eigenständigkeit bewahren, auch wenn sie die meiste Zeit dem Patriarchen im ägyptischen Alexandria unterstand. Ein eigenständiges Kirchenoberhaupt bekam Äthiopien erst durch Kaiser Haile Selassie im Jahr 1959. Er liegt, mit weiteren Mitgliedern der kaiserlichen Familie, in der Dreieinigkeits-Kathedrale begraben.