Water Wheels Faiyum#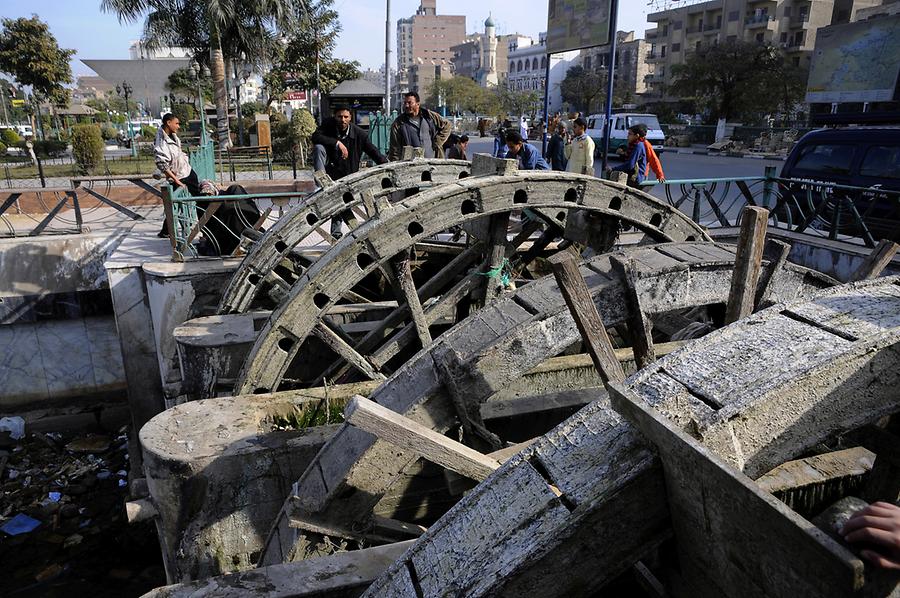 In the center the disused water wheels act as reminders of a bygone era. In earlier times they lifted the water from the river and into the higher irrigation canals.
Im Zentrum der Stadt wirken die stillgelegten Wasserräder wie Reminiszenzen an längst vergangene Zeiten. Früher wurde mit ihnen Wasser aus dem Fluss gehoben und in die höher gelegenen Bewässerungskanäle geleitet.