Tombs of Beni Hassan#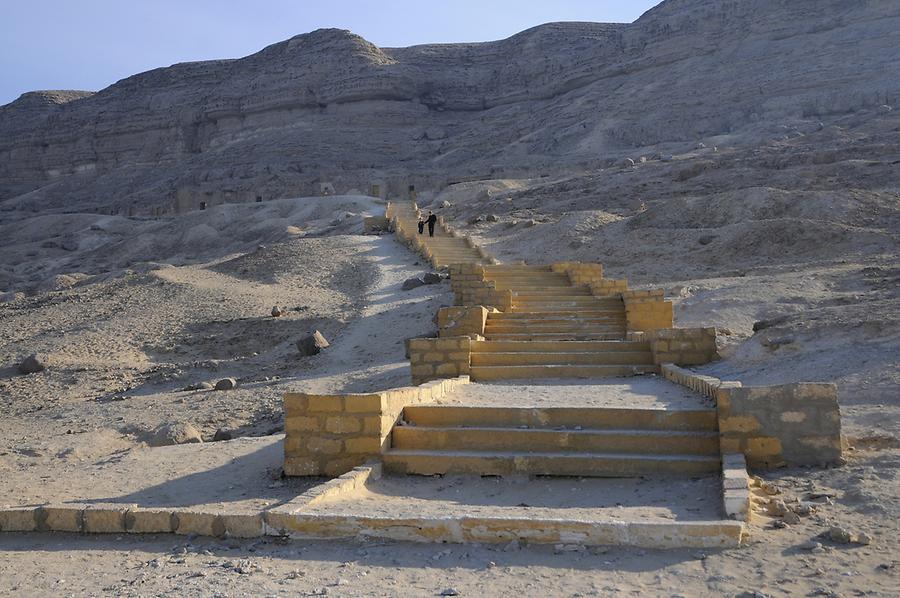 Above the oasis village of the same name rises an elongated rock wall that houses 39 tombs from Pharaonic times in which local governors from the Middle Kingdom are resting. After a troubled time with famine, anarchy and civil war Pharaoh Mentuhotep had then united Egypt again and resurrected it to new glory.
Über dem gleichnamigen Oasendorf erhebt sich eine langgestreckte Felswand, die 39 Gräber aus pharaonischer Zeit beherbergt. Sie gehören örtlichen Statthaltern aus dem Mittleren Reich. Pharao Mentuhotep hatte damals nach einer unruhigen Zeit mit Hungersnöten, Anarchie und Bürgerkrieg Ägypten wieder geeint und zu neuer Pracht auferstehen lassen.