Queens Pyramid Giza#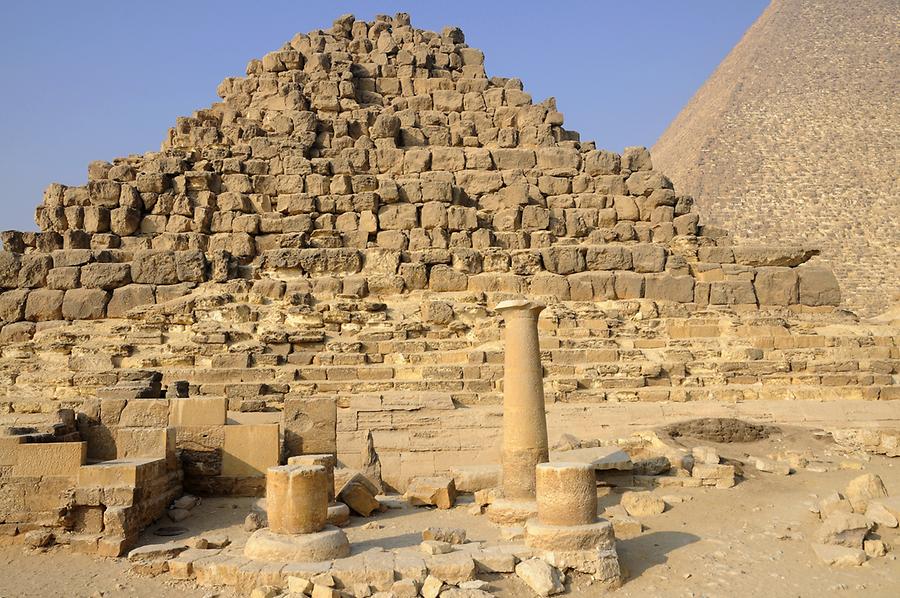 The Pharaohs' reign reached its first climax during the Old Kingdom, the era of the pyramids. In the region of Sakkara, Maidum
Maidum, Egypt
, Dashur and Giza
Giza, Egypt
the builders of the ancient Egyptians created more than 90 pyramids, timeless monuments that only had one purpose: to ensure the pharaoh an eternal afterlife.
Ihren ersten Höhepunkt erreichte die Pharaonenherrschaft im Alten Reich, dem Zeitalter der Pyramiden. Im Gebiet von Sakkara, Maidum
Maidum, Ägypten
, Dashur und Gizeh
Gizeh, Ägypten
schufen die Baumeister der alten Ägypter mehr als 90 Pyramiden, zeitlose Monumente, die nur ein Ziel hatten: dem Pharao ein ewiges Weiterleben im Jenseits zu gewährleisten.