Funerary Reliefs Beni Hassan#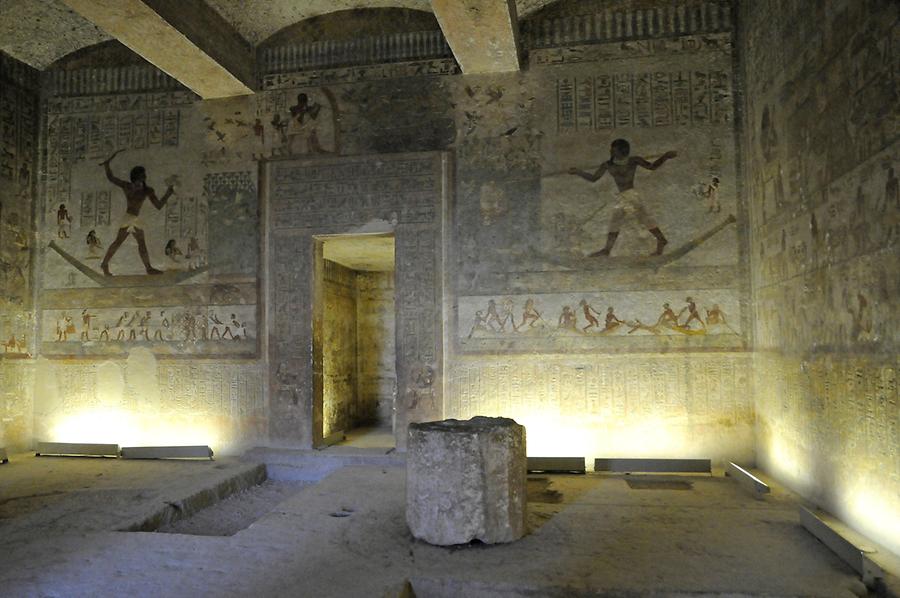 Agriculture played a central role in this world as well as in afterlife. Officials controlled the field boundaries and calculated the tribute which was to be paid in kind.
Die Landwirtschaft spielte im Diesseits wie im Jenseits eine zentrale Rolle. Beamte kontrollierten die Feldgrenzen und berechneten die Abgaben, die in Naturalien zu zahlen waren.