Dendera Temple Complex#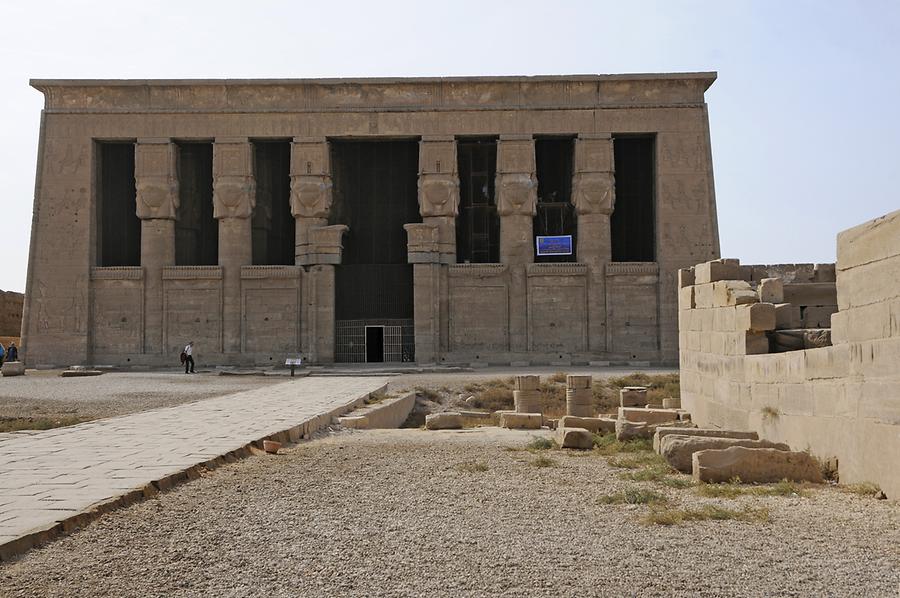 Dendera is one of the best preserved temples in Egypt. One reason is its relatively young age of 2000 years.It was built in the transition period from the time of the Pharaohs to Roman times as a copy of a much older building.
Dendera gehört zu den am besten erhaltenen Tempeln Ägyptens. Ein Grund dafür ist sein vergleichsweise geringes Alter von nur 2000 Jahren. Damals wurde er am Übergang von der Pharaonen- zur Römerzeit als Kopie eines viel älteren Bauwerks wieder errichtet.