White Rhinoceros#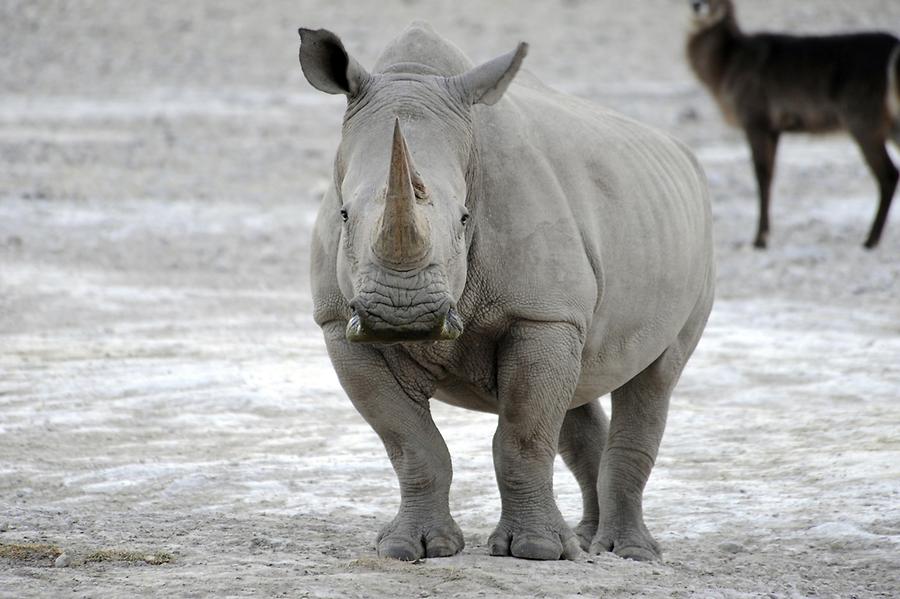 Length

4 m

weight

3.500 kg

Life expectancy

40 years

Nutrition

grasses

Natural enemies

none

Living

females in small groups, bulls are solitary animals

Reproduction

only every 2-5 years one calf

Special feature

Horn. As an aphrodisiac the horn is more valuable than gold and almost made the Rhino die out. Today, the strictly protected stocks are recovering slowly.
Länge

4 m

Gewicht

3.500 kg

Lebenserwartung

40 Jahre

Nahrung

Gräser

Fressfeinde

keine

Familienstand

Weibchen in kleinen Herden, Bullen als Einzelgänger

Fortpflanzung

nur alle 2-5 Jahre ein Kalb

Besonderheiten

Horn. Das Horn ist als Potenzmittel wertvoller als Gold und brachte das Nashorn schon früh an den Rand des Aussterbens. Heute erholen sich die streng geschützten Bestände wieder langsam.