Still Hunt Okavango#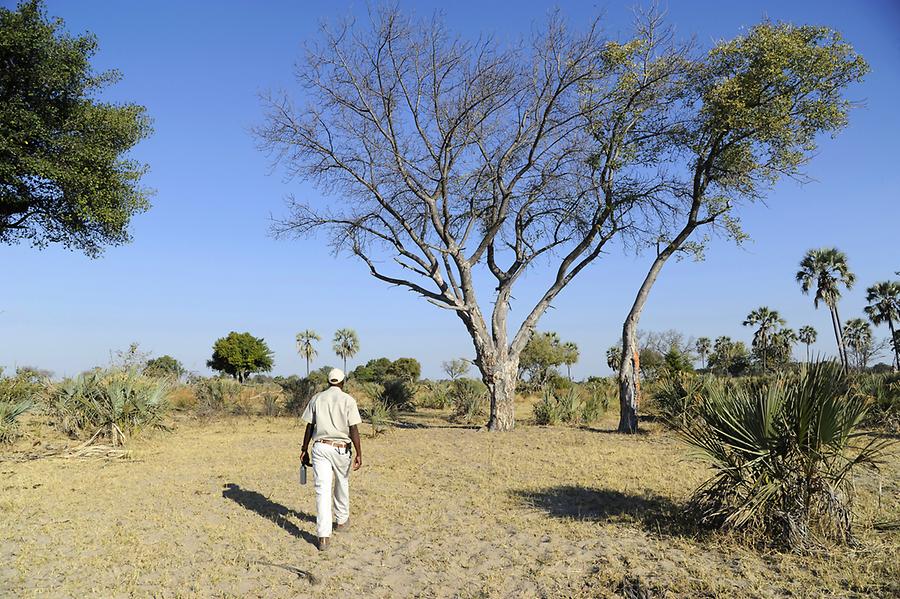 At some accurately surveyed points one may, after a long boat trip, sometimes stretch one's legs. Those looking for a special thrill, join the rangers going deer-stalking afoot. In doing so, one can rely only on the broad experience of the escort, because carrying weapons is prohibited.
An manchen genau begutachteten Stellen darf man sich nach langen Bootsfahrten auch mal die Füße vertreten. Wer den Nervenkitzel sucht, geht mit den Wildhütern auf eine Fußpirsch. Man kann sich dabei nur auf die große Erfahrung der Begleiter verlassen, denn das Tragen von Waffen ist grundsätzlich verboten.