Flight over Okavango#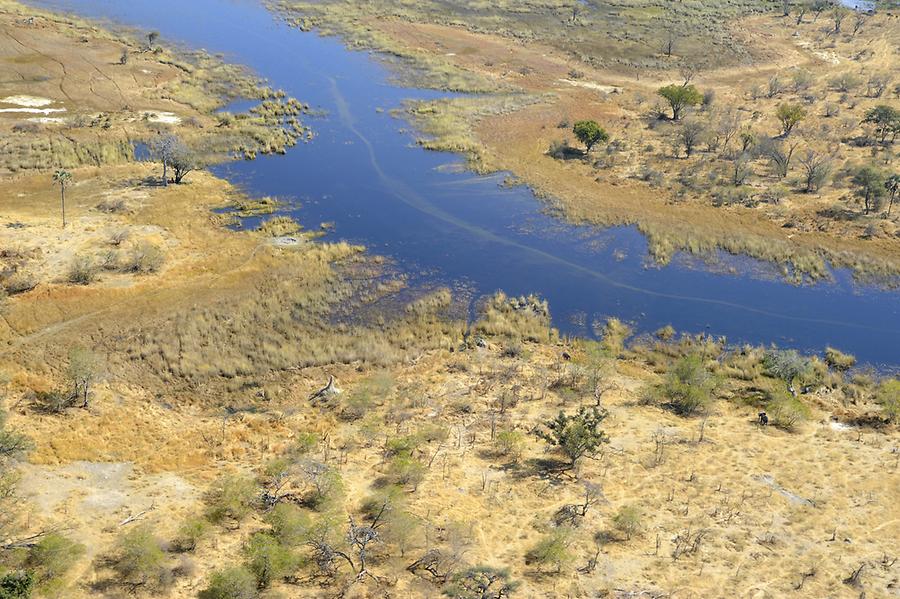 However, the enormous animal abundance here is not so easy to be spotted, because in the marshy landscapes the animals can find enough hiding places and don't have to rely on rare waterholes. For the homo sapiens the unique water landscape carries a considerable risk: Here, the malaria mosquito feels particularly fine and makes a prophylaxis indispensable.
Der enorme Wildreichtum ist hier jedoch gar nicht so leicht auszumachen, denn in den sumpfigen Landschaften finden die Tiere genügend Verstecke und sind nicht auf seltene Wasserlöcher angewiesen. Für Säugetiere der Gattung Homo sapiens bietet die einzigartige Wasserlandschaft ein beträchtliches Risiko. Die Malariamücke fühlt sich hier besonders wohl und macht eine Prophylaxe unabdingbar.