Issaouane Erg #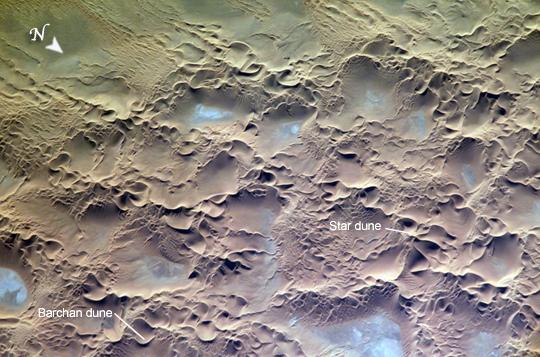 The Issaouane Erg (sand sea) is located in eastern Algeria. Ergs are vast areas of moving sand with little to no vegetation cover.

The most common landforms in the image are star dunes and barchan (or crescent) dunes. Star dunes are formed when sand is transported from variable wind directions, whereas barchan dunes form in a single dominant wind regime.

Occasional precipitation fills basins formed by the dunes; as the water evaporates, salt deposits are left behind which appear as bluish-white areas.