Wroclaw - Cathedral - Madonna#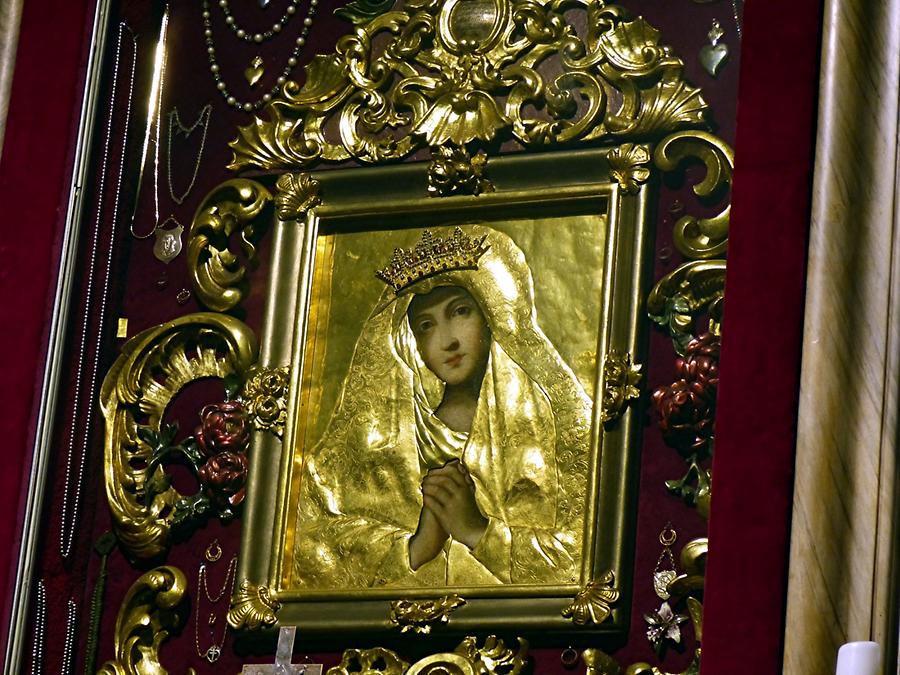 The Madonna was a gift of Pope Innocent XI. to Jan III Sobieski due to his victory against the Turks in Vienna 1683. Under Johannes Paul II the Madonna was crowned.
Die Madonna war ein Geschenk des Papstes Innozenz XI. an Jan III Sobieski, dem Sieger gegen die Türken bei Wien 1683. Johannes Paul II ließ die Madonna krönen.