Qingshui Zushi Temple Sanxia#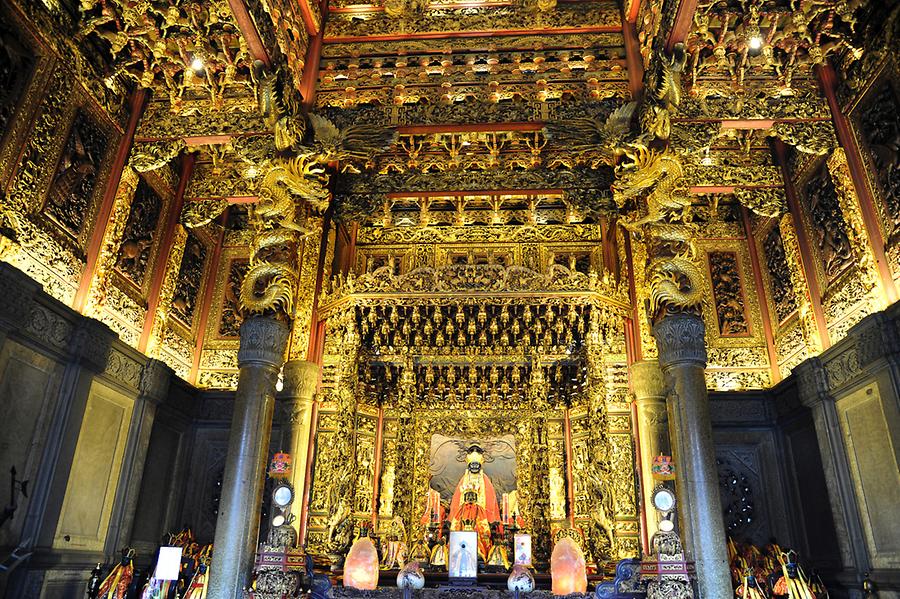 The main temple worships the deified physician. The entire complex originates from the 18th century but has been extensively restored after World War II.
Der Haupttempel huldigt dem vergöttlichten Mediziner. Der gesamte Komplex stammt ursprünglich aus dem 18. Jahrhundert, wurde aber nach dem 2. Weltkrieg aufwändig restauriert.