Spain#
Spain emerged as a unified country in the 15th century, following the marriage of the Catholic Monarchs and the completion of the centuries-long reconquest, or Reconquista, of the peninsula from the Moors in 1492.
Extending to 1,214 km (754 mi), the Portugal–Spain border is the longest uninterrupted border within the European Union.
With an area of 505,990 km2 (195,360 sq mi), Spain is the second largest country in Western Europe and the European Union, and the fourth largest country in Europe.
By population, Spain is the sixth largest in Europe and the fifth in the European Union.
In the early modern period, Spain became one of history's first global colonial empires, leaving a vast cultural and linguistic legacy that includes over 500 million Spanish speakers, making Spanish the world's second most spoken first language.
It is a middle power and a developed country with the world's fourteenth largest economy by nominal GDP and sixteenth largest by purchasing power parity.
Spain has largest boundary with Portugal which is approximately 1214 km .
Spain has shortest boundary with Gibraltar which is approximately 1 km .
The largest river in Spain is Tagus which is 1010 km.
The largest export partner of Spain is France.
The largest import partner of Spain is Germany.
There are 182 seaports in Spain.
Surprising facts about Nobel Prize winners#
Spain has 7 Noble prize winners born in Spain but none in the last 10 years.
Spain has 7 Noble Prize winners born in Spain but there was a gap of 34 years between two Nobel prize winners in the year 1922 to 1956.
National Facts of Spain#
The national bird of Spain is Spanish imperial eagle.
Red carnation is the national flower of Spain.
The national dance of Spain is Flamenco.
Tortilla española is favorite dish in Spain.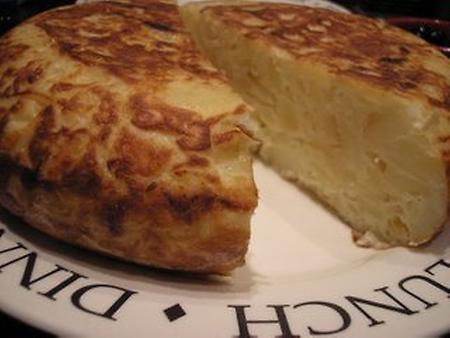 References#
Text marked as italic is taken from https://en.wikipedia.org/wiki/Spain unter CC