Echium auberianum#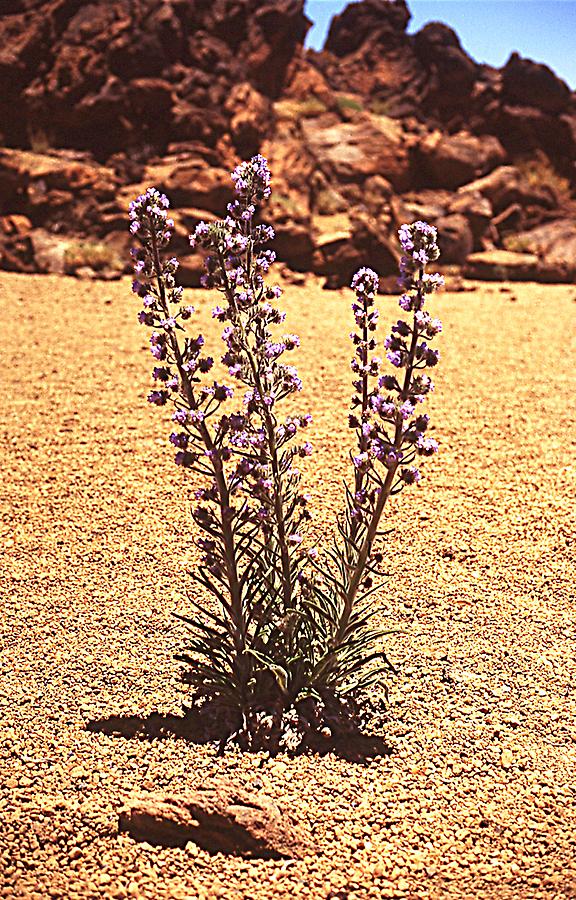 Echium is a genus of 60 species of flowering plant in the family Boraginaceae.
Echium auberianum has blue flowers.
There is no common English name but it is called "Blauer Teide Natternkopf" in German.
Echium wildpretii is also growing on Tenerife. It is an impressive red plant called "Tower of Jewels" in English.