Mountain with monastery N of Algaida / Klosterberg nördlich von Algaida#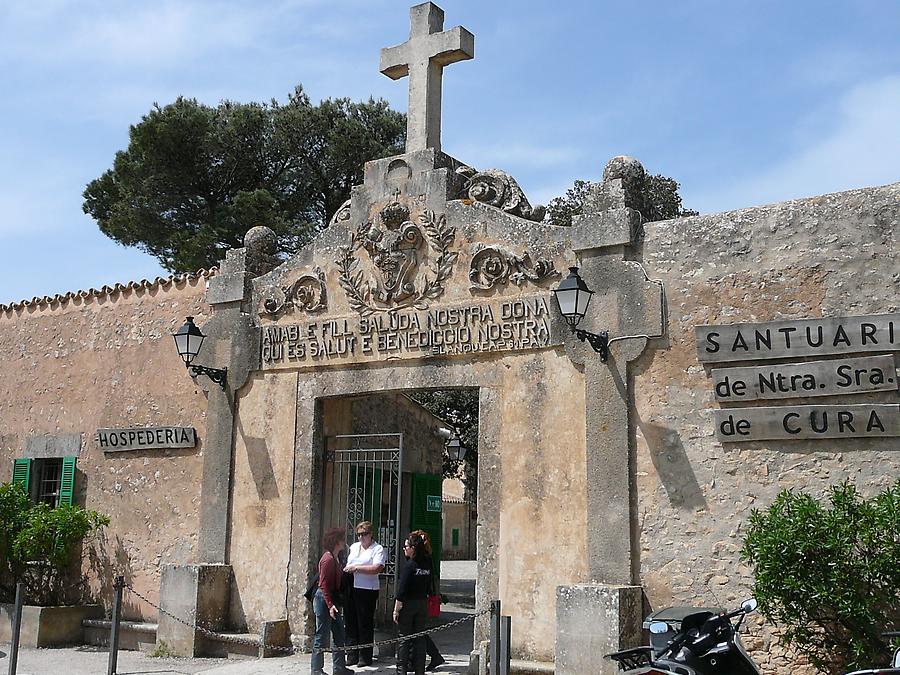 The monastery Santuari de Nostra Senyora de Cura is at the top of the mountain Puig de Randa at an altitude of 543 meters between the villages Algaida and Lucmajor. The isolated mountain rises directly behind the small village of Randa.
Scroll down to see second picture!

Das Kloster Santuari de Nostra Senyora de Cura liegt am Gipfel des Berges Puig de Randa in 543 Metern Höhe zwischen den Gemeinden Algaida und Llucmajor. Der einzelstehende Berg liegt direkt hinter dem kleinen Dorf Randa.
Hinutnerscrollen um zweites Bild zu sehen