Prešeren Monument#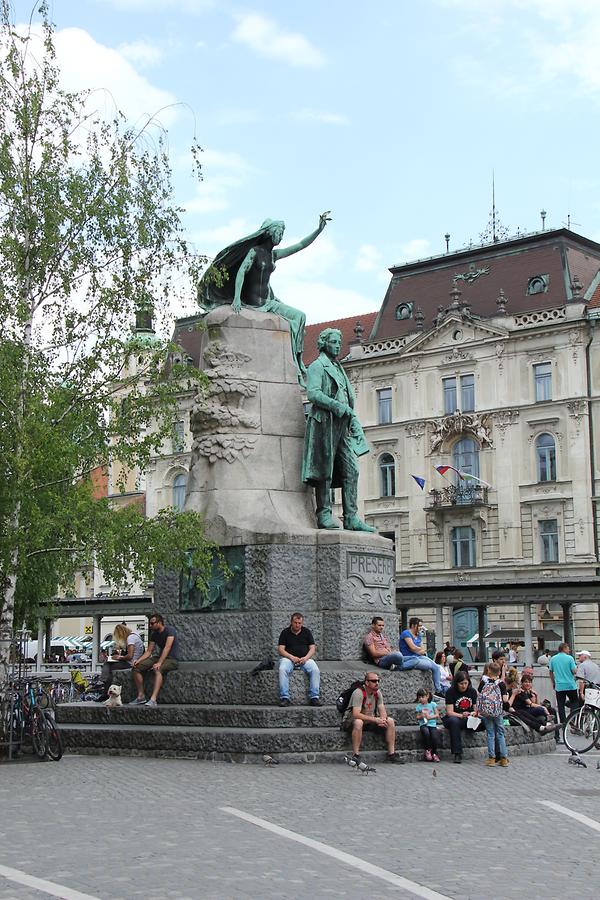 An einem sonnigen Tag im Mai beginnen wir unseren Spaziergang durch Ljubljana
Ljubljana
beim Denkmal von France Prešeren. France Prešeren ist für die Slowenen der bedeutendste Dichter. Er vermittelte mit seinen Werken den über 1000 Jahre unter Fremdherrschaften lebenden Slowenen, Identität und damit Selbstbewusstsein. Ein Gedicht Prešerens wurde für die slowenische Hymne ausgewählt: Zdravlica – ein Trinklied!
On a sunny day in May we start our walk through Ljubljana
Ljubljana
at the statue of France Prešeren. For the Slovenes, France Prešeren is the most important poet. With his works he conveyed identity and self-esteem to the Slovenes who were living under foreign rule for more than 1000 years. One of his poems was chosen for the Slovenian anthem: Zdravlica - a drinking song!