The Studenica Monastery#
by Marija Šegan, Danijela Pantelić and Sandra Vujošević

The Studenica Monastery 43.4867397,20.53 , the most significant monastic complex of mediaeval Serbia, represents an important religious and artistic center of the Serbian people even today. Since the 12th century, when the monastery was founded, the monastic community of Studenica has been able to maintain a long-lasting continuity, whose cultural diversity is still visible in numerous architectural and painterly achievements.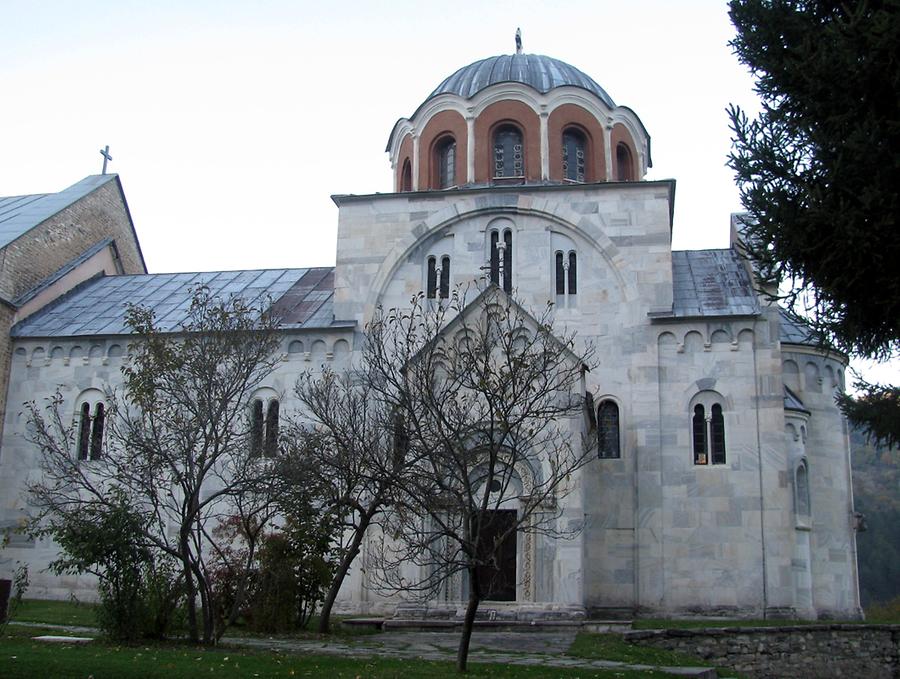 The main church was erected as a pious donation and mausoleum of the progenitor of the Nemanid dynasty. As such, the Virgin's Church in Studenica was often emulated by later Nemanid rulers not only in terms of mausoleum building, but also as a site of personal contribution. After the katholikon (= main church) and the monastery's wall had been erected, a number of other buildings intended for fulfillment of the religious and economic needs of the Studenica's monastic community were also raised. Among them were the refectory, Radoslav's narthex, churches of Saint Nicholas and Saint John, King's Church, monks' dwelling houses, etc.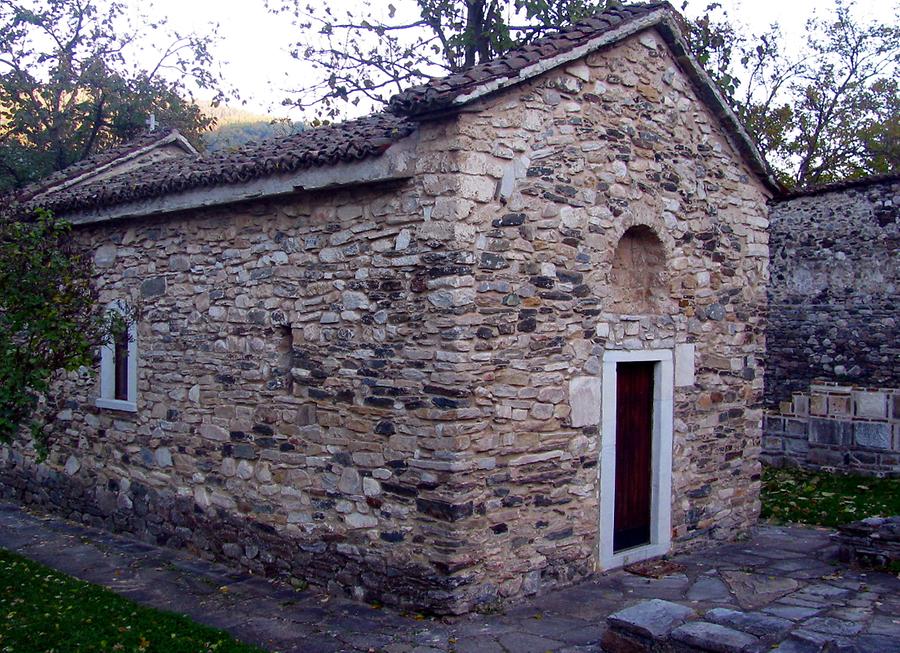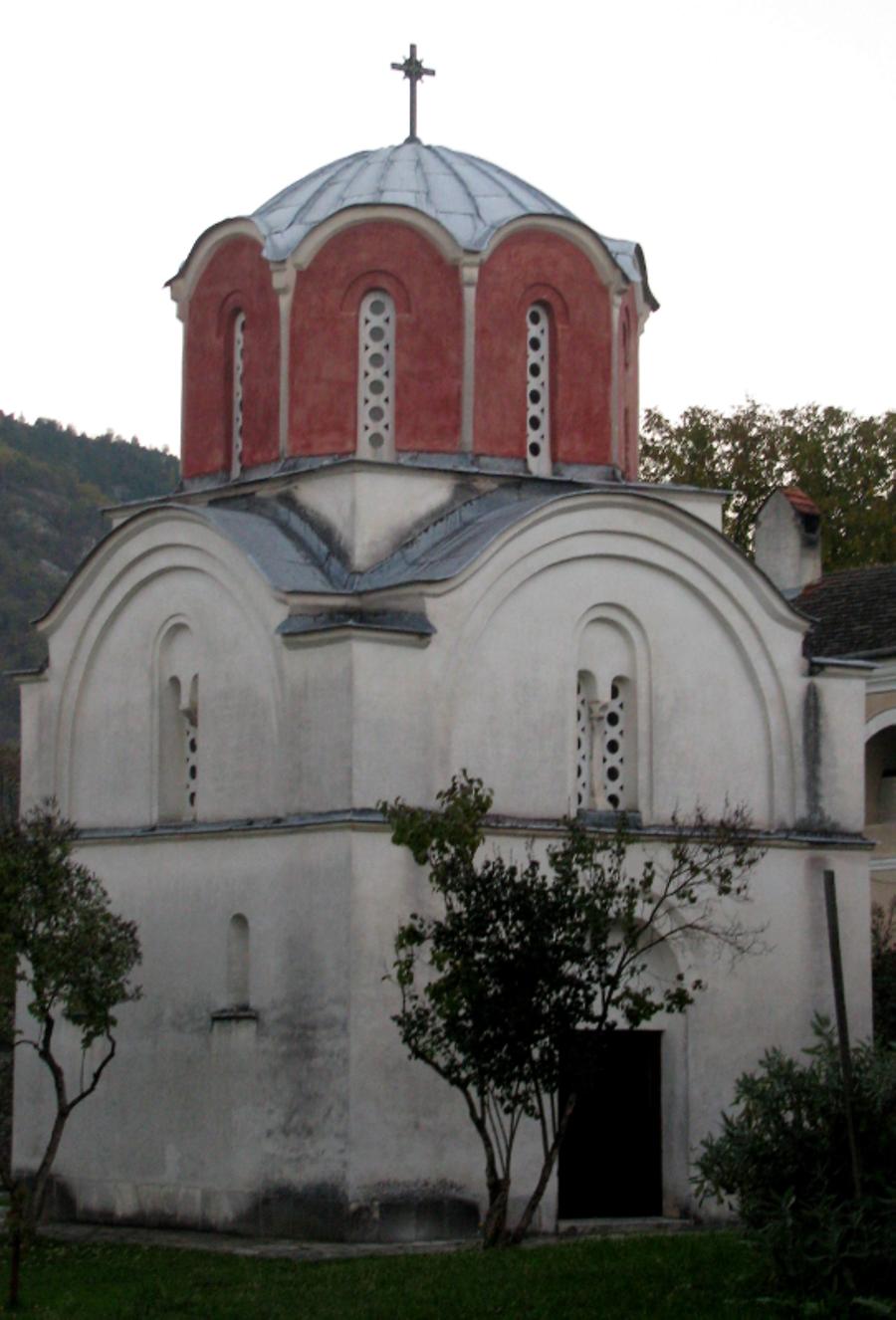 Wall painting of the Studenica Monastery was being created by generations of painters, starting from the masters who decorated it with the thirteenth century masterpieces of Byzantine art, through court painters of King Milutin and leading artists of the restored Patriarchate of Peć, to the nineteenth-century zografs (=icon or fresco painters following the traditional Orthodox iconography). The oldest and most important preserved wall paintings are located in the Virgin's Church, and they represent a mile stone, from which the development of new, monumental stylistic expression of the 13th century begins. The Studenica's treasury safeguards some of the finest specimens of the applied art in Serbia.
The Monastery was included on the World Heritage List in 1986. As such, it is has been subjected to incessant conservational works.
Sources: #
Đurić V.J. & Babić G. (1997). Srpska umetnost u srednjem veku I. Beograd