Holy Trinity Church in Sopoćani #
by Marija Šegan, Danijela Pantelić and Sandra Vujošević

The fresco paintings of the Holy Trinity Church in Sopoćani 43.1181466,20.3738892 represent one of the most impressive Byzantine fresco-ensembles. It was executed by highly talented painters who succeeded in conjuring up personalities and events from the Christian history to mediaeval believers in a monumental and sublime manner. The noble coloration and perfect draughtsmanship of the frescoes never ceased to amaze spectators. The most famous fresco from Sopoćani, on which the painter showed his incredible talent and artistic skills, is the Dormation of the Mother of God. Created during the second half of the 13th century, the wall painting of the Sopoćani Church is a masterpiece and highlight of a classical style whose main principles were harmony and beauty.

Their ktetor (founder), King Uroš I, erected his pious donation and mausoleum emulating his glorious forerunners: The altar with the prothesis and diakonikon, choirs attached to the area beneath the dome, chapels adjoined to the narthex german explanation or english version . Windows between the chapels and the choirs were closed at a later date; the result of this intervention was that the single-nave, domed edifice seemed three-naved from the outside. The painting in the side-chapels, as well as in the open narthex with the belfry, erected during the reign of King Dušan in the mid-fourteenth century, was executed by less talented painters. These later frescoes bear testimony to the variety of styles and multitude of local workshops active within the mediaeval Serbian state.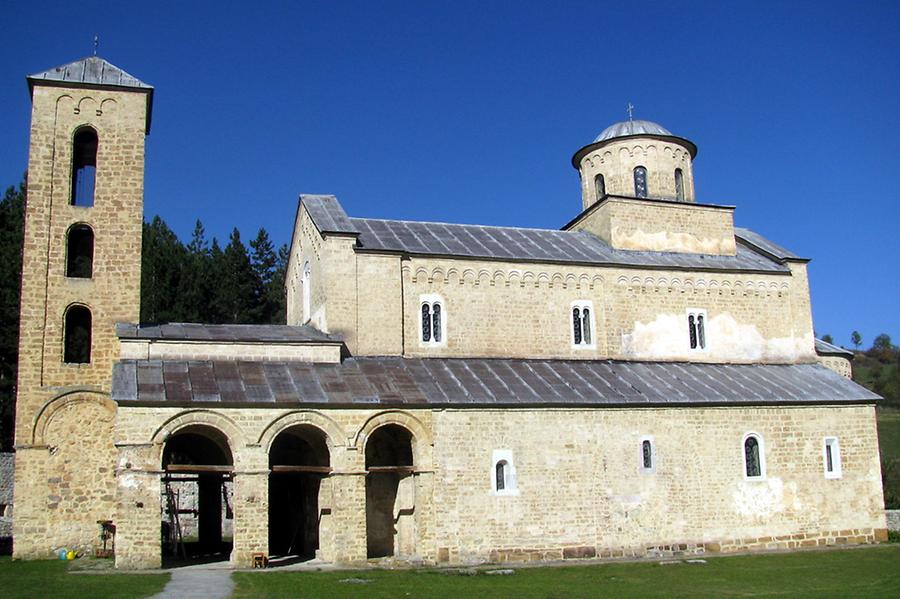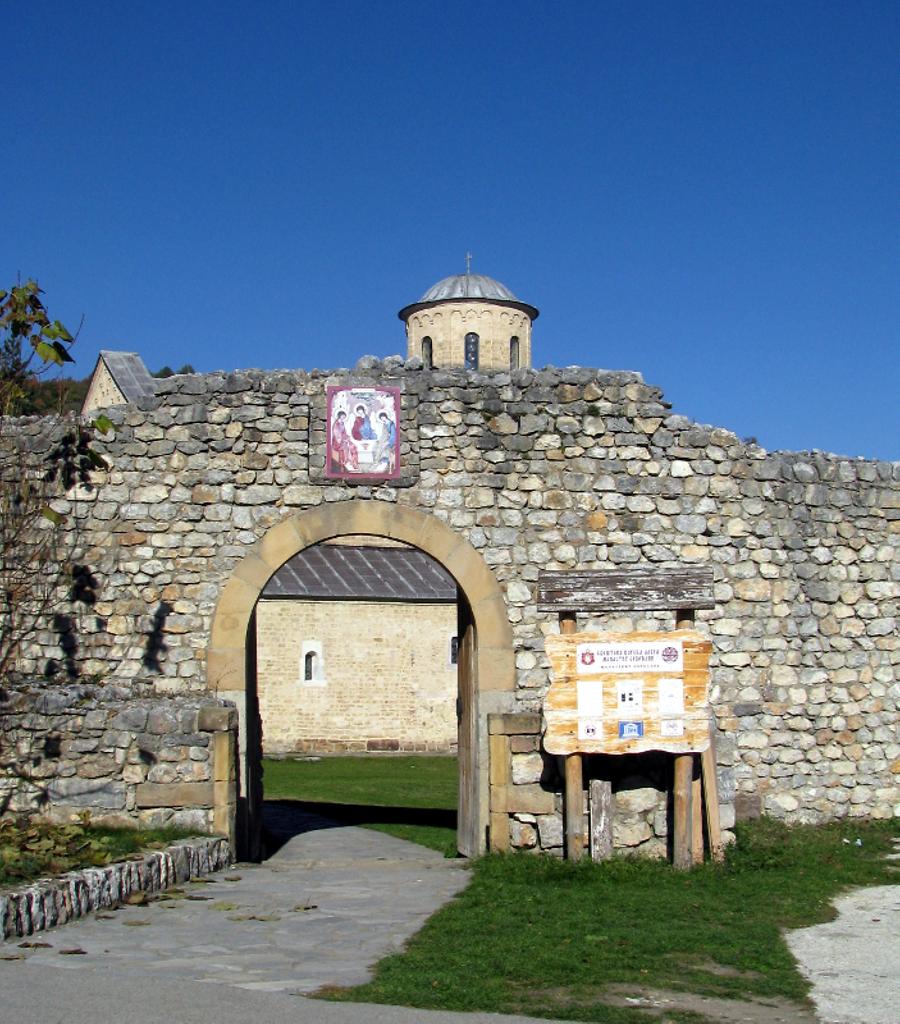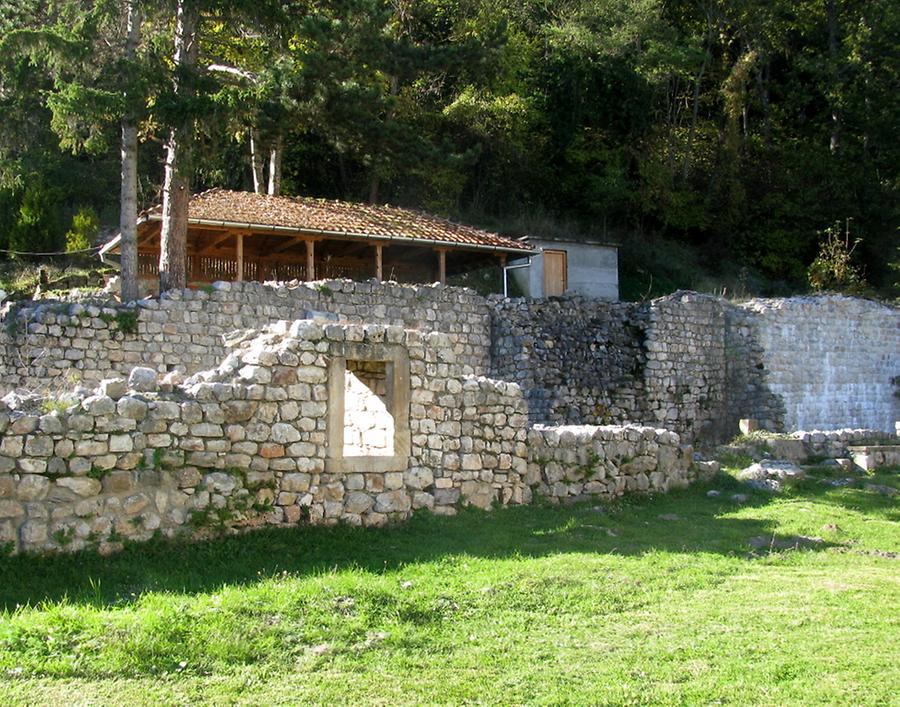 Investigation, conservation and restoration of the monastery complex have been initiated in 1975. The monument, as a constituent part of the cultural landscape Stari Ras, was included on the World Heritage List of cultural and natural properties in 1979.
Sources #
Đurić V.J. & Babić G. (1997). Srpska umetnost u srednjem veku I. Beograd