Dečani Monastery #
by Marija Šegan and Danijela Pantelić

The Dečani Monastery is located at the foot of the Prokletije Mountains in the municipality of Dečani Decani, Serbian . It was founded in the 14th century by the Serbian King Stefan of Dečani (1322 – 1331), who was killed before he could finish the building. His son Dušan (king 1331 – 1346 and tsar 1346 – 1355) continued the work on construction, but the monastery church (katholikon) was originally built by Fra Vita, the Franciscan monk from Kotor.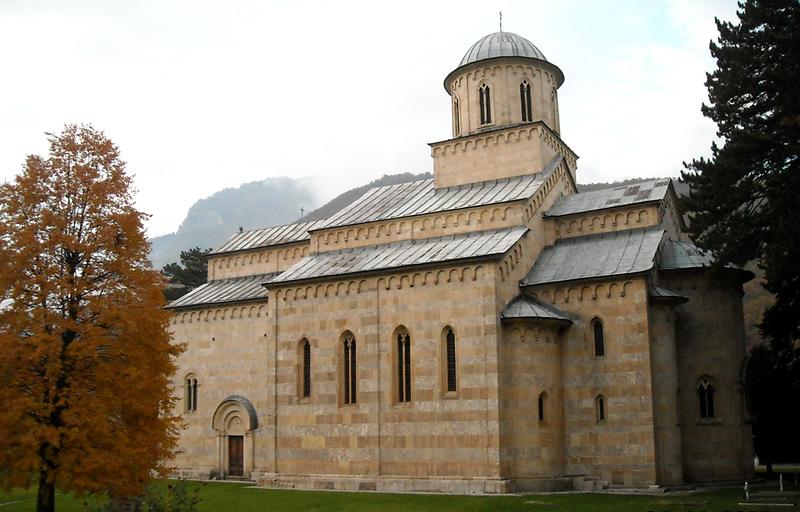 It was built in the period of 1327 – 1335 and dedicated to Pantocrator. The wall paintings of the monastery church are well preserved, and they present a good source for researching the Byzantine iconography. It has the portraits of more than 1000 saints, among them the portraits of the Serbian rulers. The iconostasis within the monastery church, as well as other church furniture is the original.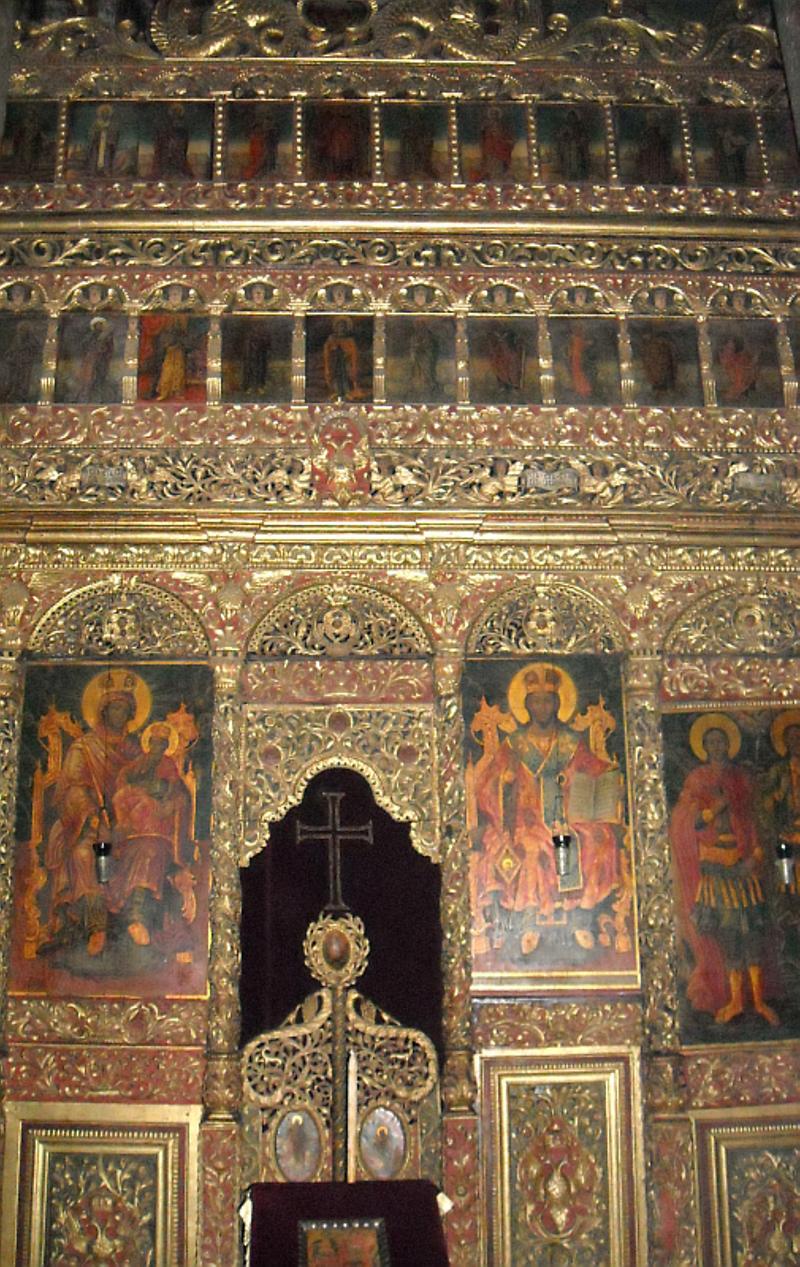 The treasury of the monastery is the richest one in Serbia. It has 60 icons from the 16th and 17th century. It also contains the oldest handwritten books and liturgical objects. The monastery is on а permanent conservation, and in 2004 it was inscribed in the list of UNESCO World Cultural and Natural Heritage.
Sources:#
Petković V.R., & Bošković Đ. (1941). Manastir Dečani I-II. Beograd.
Šakota M. (1984). Dečanska riznica. Beograd.
Dečani i vizantijska umetnost sredinom XIV veka. Beograd 1989;
Zidno slikarstvo manastira Dečana, Građa i studije. Beograd 1995.