Oslo - Nobel Peace Center#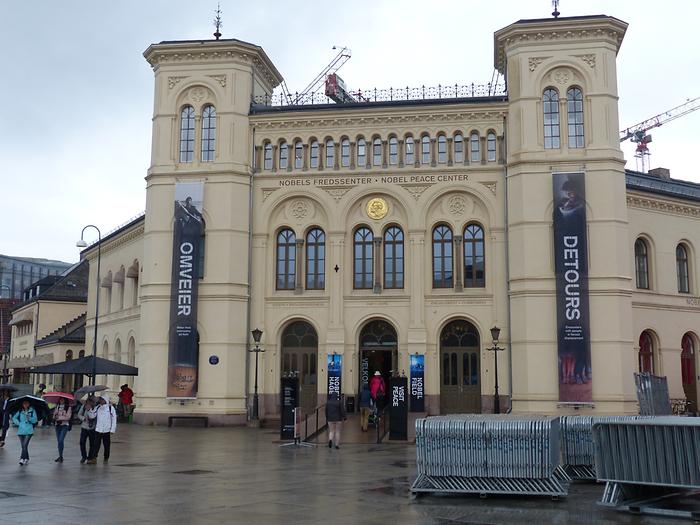 The Nobel Peace Center informs about Alfred Nobel, the winners of the Nobel Peace Prize Awards and their work. Changing exhibitions, digital facilities as well as films and lectures can be attended.
Das Nobel Friedenszentrum informiert über Alfred Nobel, die Gewinner der Friedensnobelpreise und deren Arbeit. Wechselnde Ausstellungen, digitale Einrichtungen sowie Filme und Vorträge können besucht werden.