Bergen Railway - Monument for Working Men#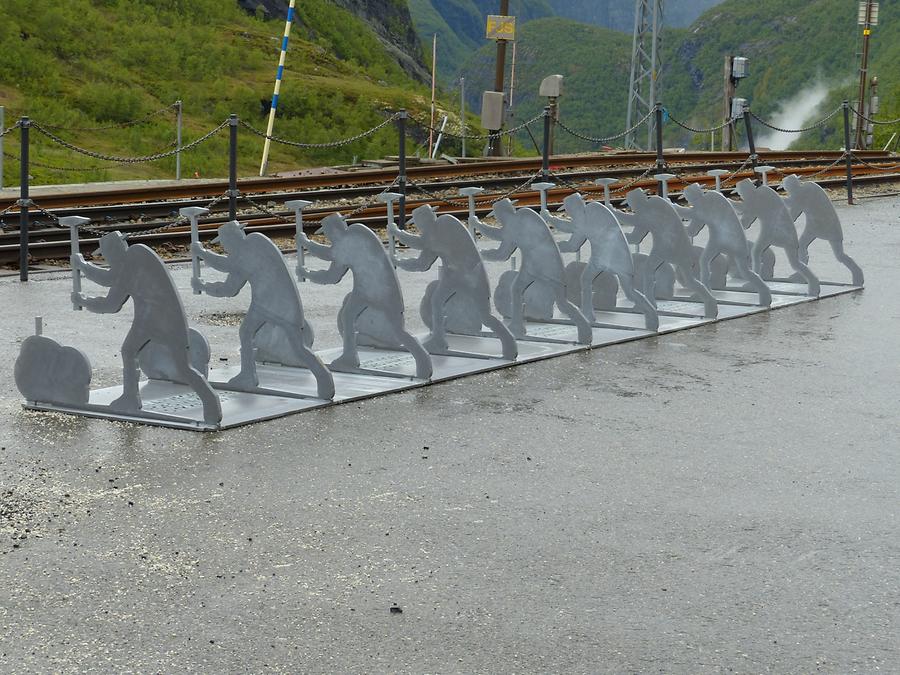 The Bergen Railway connects the capital Oslo with Bergen. It is one of Europe's highest situated railway lines and is considered to be one of the most scenic line sections in Northern Europe. It leads across Europe's largest plateaus and for a distance of about 100 km it runs above the tree line.
Die Bergenbahn verbindet die Hauptstadt Oslo mit Bergen. Sie ist eine der höchstgelegenen Hauptbahnen Europas und gilt als eine der landschaftlich schönsten Bahnstrecken in Nordeuropa. Sie führt über die größte Hochebene Europas und verläuft dabei über eine Strecke von ca. 100 km oberhalb der Baumgrenze.