OConnell Street, Dublin#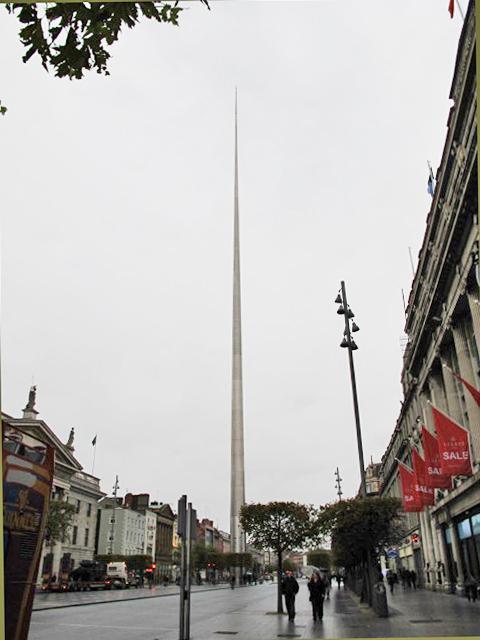 The Spire on O'Connell Street in Dublin near the General Post Office was erected in 2003. The 120 m- (394 ft-) high structure is also known as "The Tower of Light."

It replaced a pillar with a statue of Englands Lord Nelson that was destroyed in 1966, 50 years after the Easter Uprising.