Neuschwanstein Castle (1)#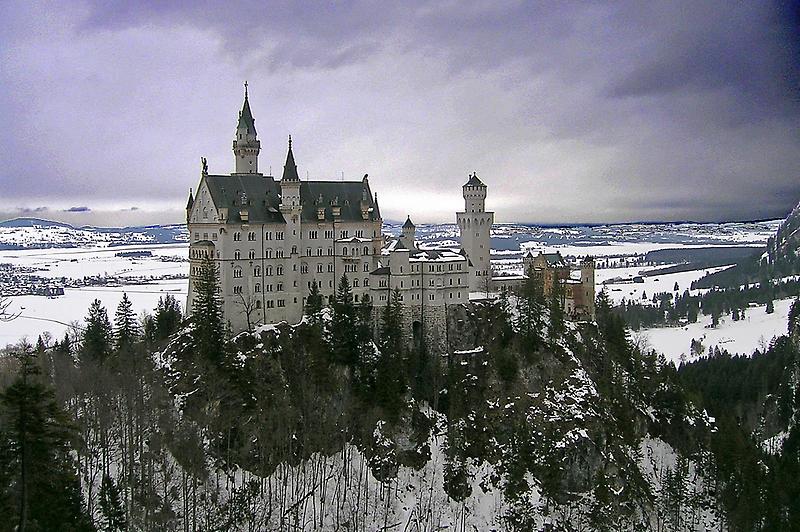 Winter view of Neuschwanstein Castle

Schloss Neuschwanstein, Neuschwansteinstraße, Schwangau, ...

as seen from the Marienbruecke (Marys Bridge). This castle is the best known of the three royal palaces built by King Ludwig II of Bavaria. The design and decoration of the castle pay homage to various medieval legends.