The rocks of Tüchersfeld#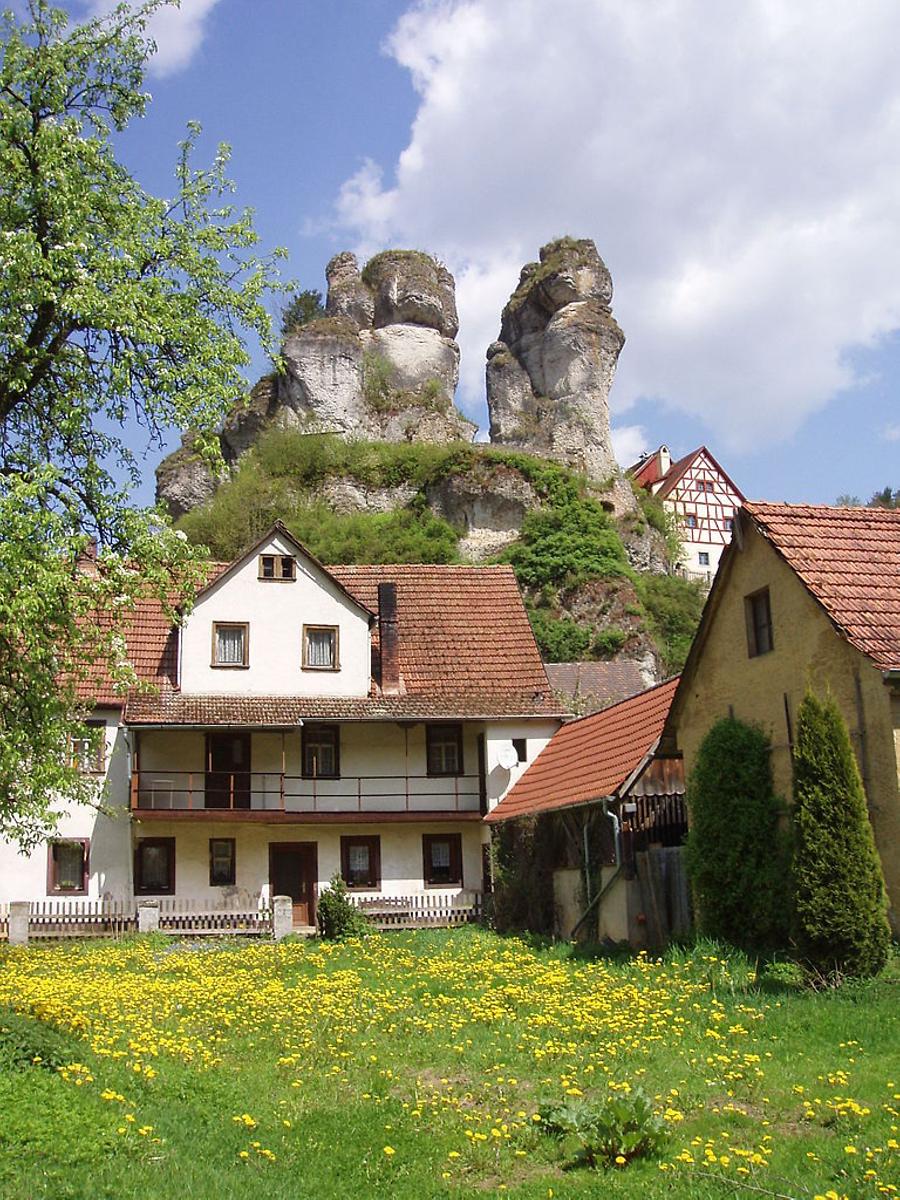 Tüchersfeld, nice village in the Franconian Switzerland, Bavaria.
Turmkarst in Tüchersfeld, Dorf in der Fränkischen Schweiz. In der humiden, gemäßigten Warmklimazone (u.a. Europa) seltene Karsterscheinung (nur in der nördl. Frankenalb). Dieser Karst aus der Unterkreide (vor ca. 100 Mio. Jahren) tauchte unter der bis zum Quartär nahezu gänzlich ausgeräumten Oberkreide wieder auf.