Cafe on a canal, Colmar#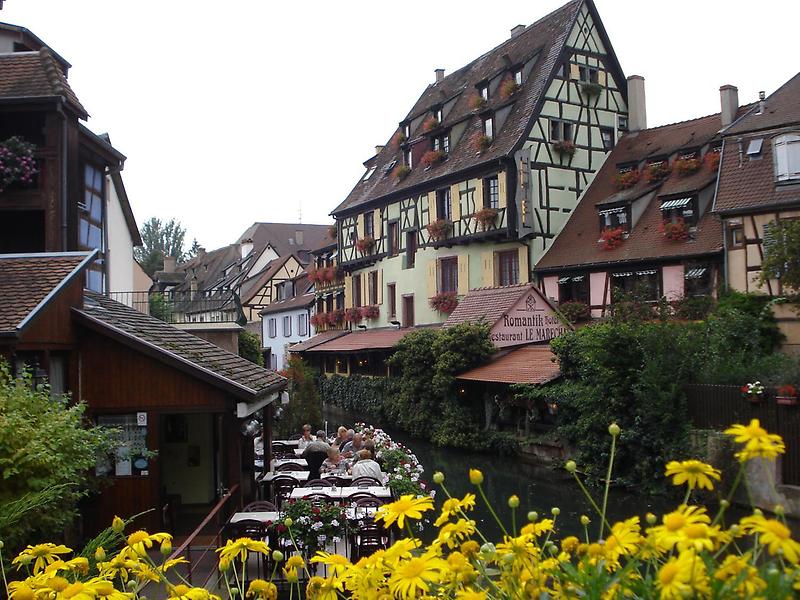 A cafe on a canal in Colmar

Colmar, Frankreich

. The town, situated on the Alsatian Wine Route, was founded in the 9th century. In 1226, it became a Free Imperial City of the Holy Roman Empire.

It was conquered by Louis XIV and the French in 1673 and over subsequent centuries alternated between German and French control. It reverted to France in 1945.