Uspenski-cathedral, full view on rock#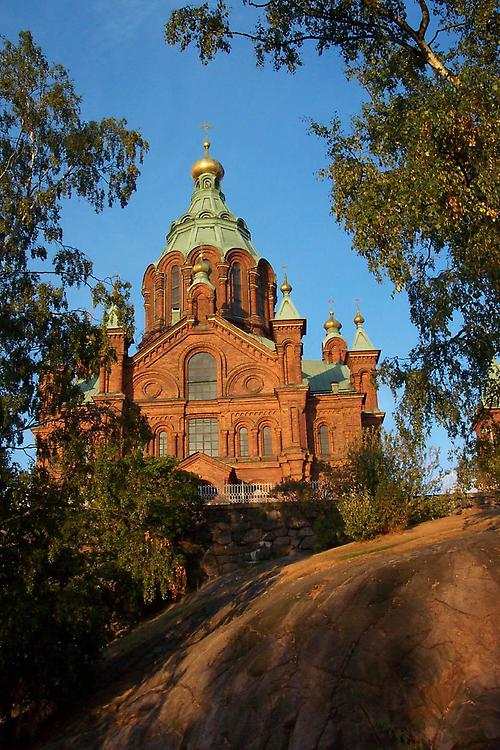 Uspenski-cathedral is the finish-othordox cathedral. It was built in the 19 th century and is located on a rock near the center of Helsiniki. It is one of the major sightseeing attractions.
Die Uspenski-Kathedrale ist die Kathedrale der finnisch-orthodoxen Diözese Helsinki. Sie stammt aus dem 19.Jhdt und befindet sich auf einem Felsen am westlichen Ende der Halbinsel Katajanokka im Zentrum von Helsinki. Die Uspenski-Kathedrale gehört zu den berühmtesten Sehenswürdigkeiten von Helsinki.