Formula I Ring Abu Dhabi#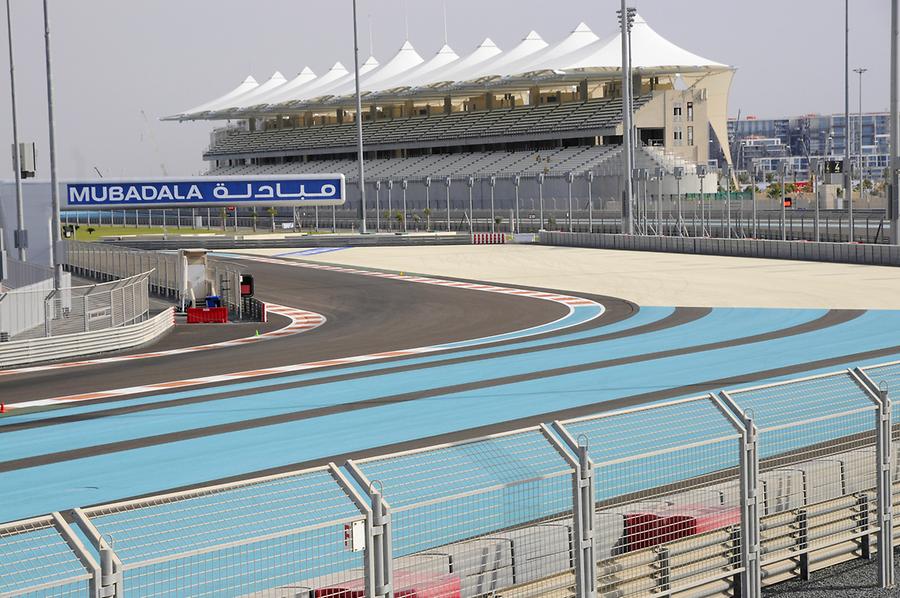 Since 2009, the way a real Ferrari driver feels can be studied in the neighboring formula I ring. It passes directly under the spectacular Yas Hotel, whose futuristic shapes resemble a spaceship. The avant-garde luxury hotel, planned by an American architect team, is already considered one of Abu Dhabi's landmarks.
Wie es den echten Ferrari-Piloten ergeht, kann man seit 2009 am benachbarten Formel 1-Ring beobachten. Er führt direkt unter dem aufsehenerregenden Yas-Hotel hindurch, dessen futuristische Formen an ein Raumschiff erinnern. Die avantgardistische Luxusherberge eines amerikanischen Architektenteams gilt bereits als ein Wahrzeichen Abu Dhabis.