Buffet Emirates Palace#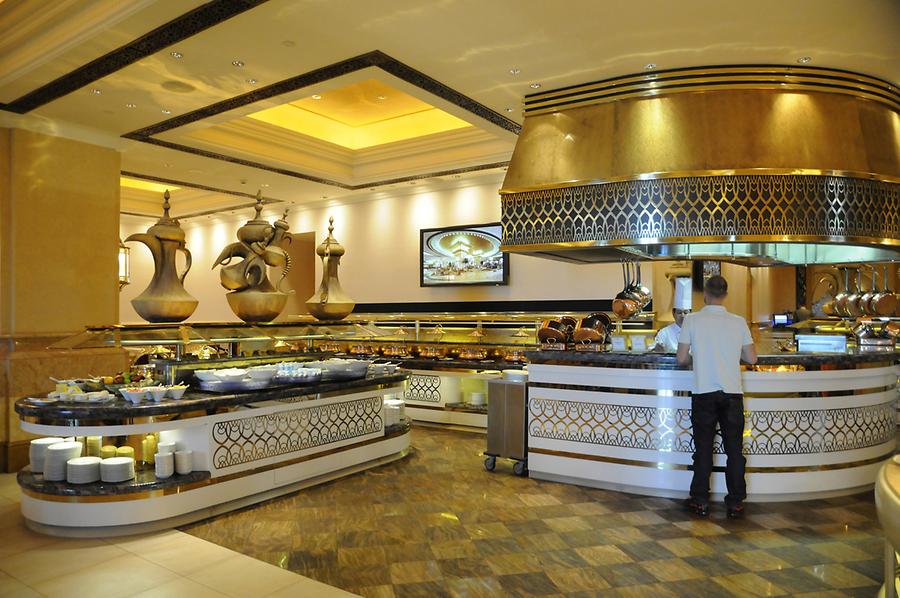 In 11 restaurants 120 chefs serve all that the pampered gourmet's taste desires, made of the finest ingredients. Desserts are often served with thinly dispersed gold dust. Only for this purpose every year 5 kg of the precious metal are consumed.
120 Köche kredenzen in 11 Restaurants mit den feinsten Zutaten alles, was der verwöhnte Gormetgaumen wünscht. Nachspeisen werden gerne mit feinst verteiltem Goldstaub serviert. Allein dafür verwendet man jedes Jahr 5 kg des Edelmetalls.