Thailand#
The capital and largest city is Bangkok, which is Thailand's political, commercial, industrial, and cultural hub.
Thailand experienced rapid economic growth between 1985 and 1996, becoming a newly industrialised country and a major exporter.
Thailand has largest boundary with Burma which is approximately 1800 km.
Thailand has shortest boundary with Malaysia which is approximately 506 km.
The largest river in Thailand is Mekong which is 4350 km.
The largest export partner of Thailand is China.
The largest import partner of Thailand is Japan.
There are 37 seaports in Thailand.
Tourist Attraction#
Inextricably joined with a bodhi tree—the same type of tree under which Siddhartha Gautama, the founder of Buddhism, achieved enlightenment—a Buddha head greets visitors to the ruins of Wat Mahathat in Ayutthaya. The temple is part of Ayutthaya Historical Park.
National Facts#
The national fruit of Thailand is Purple mangosteen.
The national bird of Thailand is Siamese fireback.
Ratchaphruek is the national flower of Thailand.
The famous dishes of Thailand are Pad Thai, Tom Yum Goong.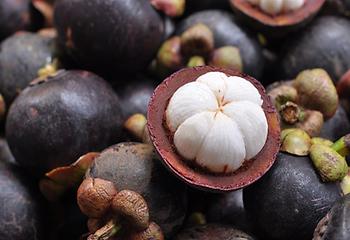 References#
Text marked as italic is taken from https://en.wikipedia.org/wiki/Thailand unter CC