Chakri Maha Prasat Hall#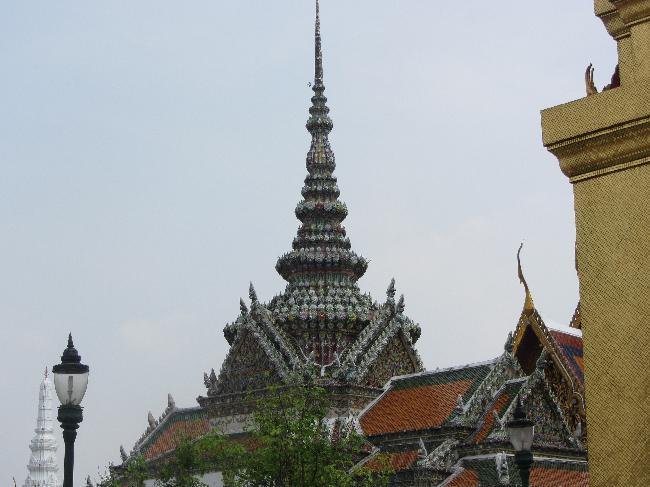 The Grand Palace is a complex of buildings in central Bangkok on the banks of the Chao Phraya River. Construction of the Grand Palace began in 1782 and it served as the official residence of the king and the royal family until 1925.

It is still used for official events. Several royal offices are housed on the palace grounds. Shown in this view is the amazingly detailed floral roof of Chakri Maha Prasat Hall.