Sigiriya - Gardens; Lizard#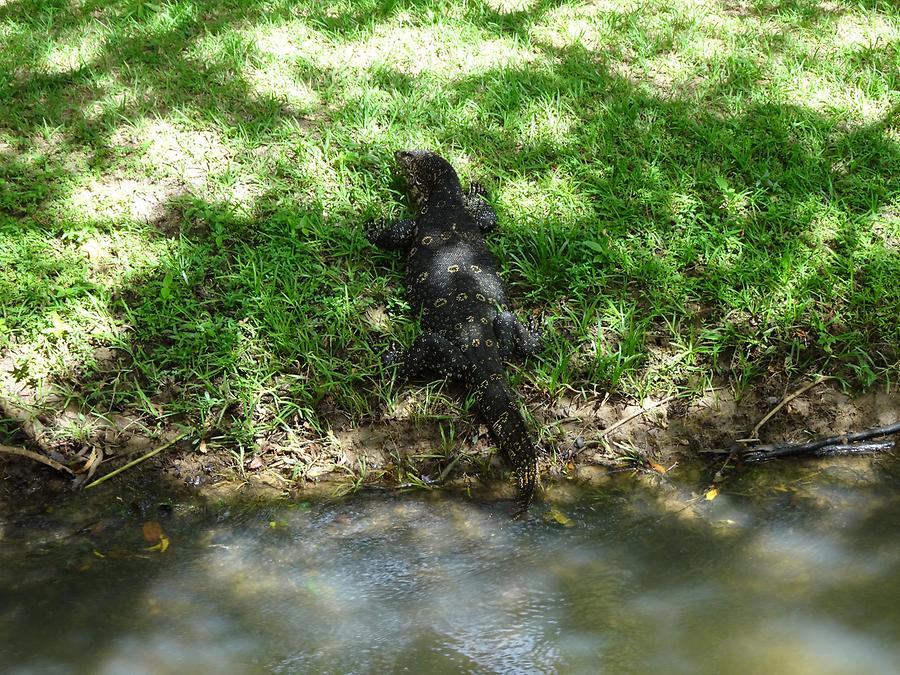 The Sigiriya gardens are one of the most important and worthwile visiting things about the ancient city of Sigiriya, because they are one of the oldest landscaped gardens in the world. They are divided into three parts: The water gardens, the bolder gardens and the terraced gardens.
Die Sigiriya Gärten sind eines der wichtigsten und sehenswertesten Dinge in der antiken Stadt Sigiriya, da sie eine der ältesten landschaftlich gestalteten Gärten der Welt sind. Die Gärten sind in drei Teile eingeteilt: In die Wassergärten, die Felsbrockengärten und die Terrassengärten.