Polonnaruwa

Polonnaruwa, Sri Lanka

- Ancient Royal City; Royal Palace#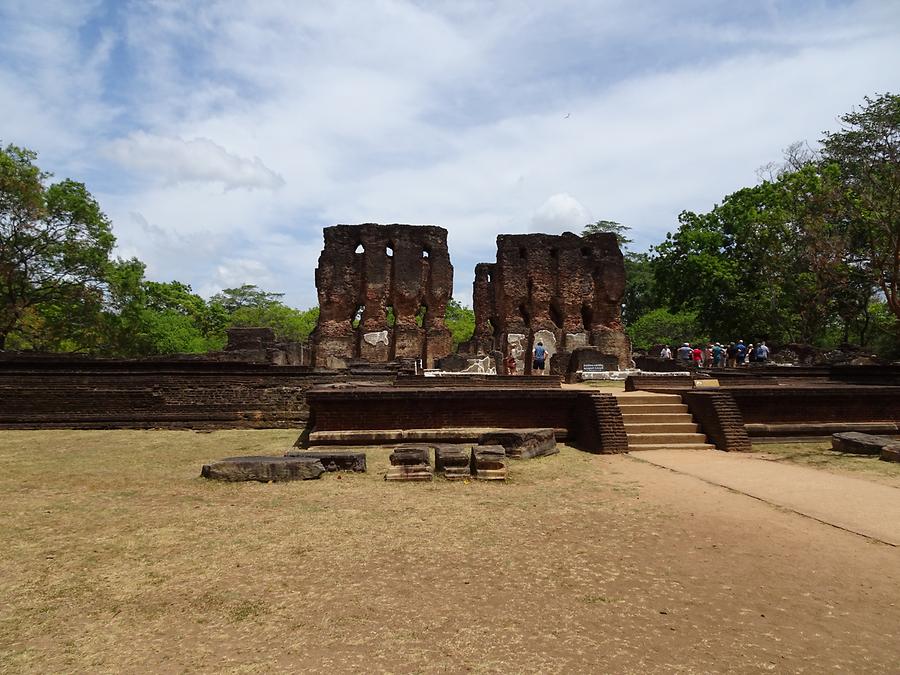 Polonnaruwa
Polonnaruwa, Sri Lanka
is a city in Sri Lanka and consists of an ancient city part and a New Town. The ancient royal city was the residence of the rulers over the Kingdom of Polonnaruwa and made capital during the Chola dynasty in the 10th century. It is one of the best examples of remains of well planned ancient cities in the country and has been declared a World Heritage site.
Polonnaruwa
Polonnaruwa, Sri Lanka
ist eine Stadt in Sri Lanka, die aus einem antiken Stadtteil und einer Neustadt besteht. Die antike Königsstadt war die Hauptstadt des Königreichs von Polonnaruwa und wurde im 10. Jahundert während der Chola Dynastie zur Hauptstadt erklärt. Es ist eines der besten Beispiele für Reste von gut erhaltenen alten Städten im Land und wurde zum Weltkulturerbe erklärt.