Orda Cave ( Ordinskaya)#
by Hermann Maurer, August 2016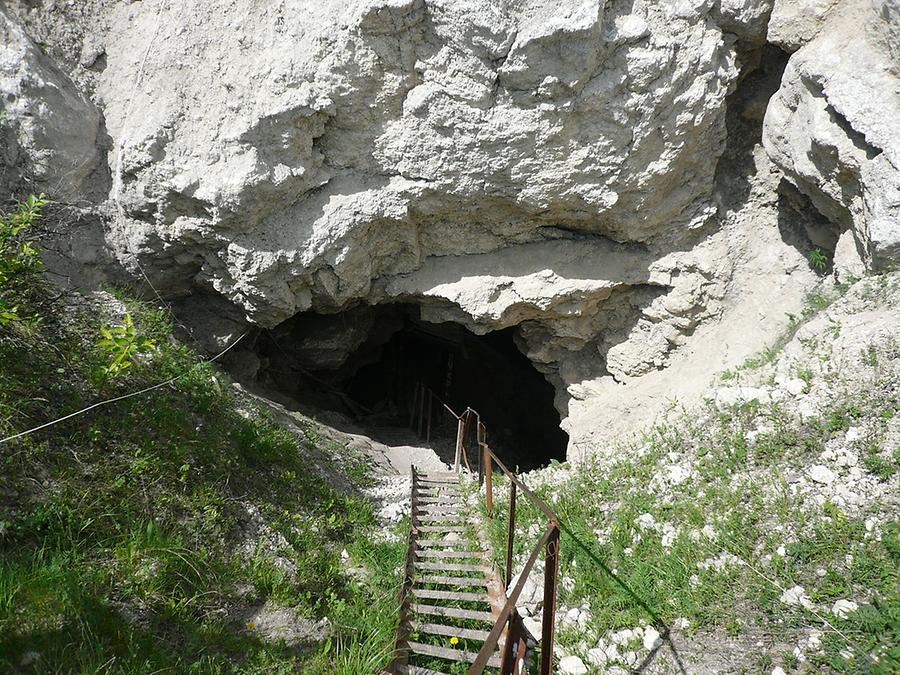 The Orda Cave is a gypsum crystal cave found underneath the western Ural Mountains.

The mouth is near the shore of the Kungur River just outside Orda Orda, Perm, Russia in the Perm region. It consists of gypsum and anhydrite dating back to the Permian period. It has "dry" and underwater sections.

Its "dry" section is 300 meters long, while underwater section is 5150 meter long. This makes it one of the longest underwater caves and the largest underwater gypsum cave in the world.

The mineral-rich area surrounding the cave filters the water and makes it very clear at a fairly constatn 4° centigrade temperature. Huge underwater galleries make it particularly beautiful, yet diving conditions are too difficult for ordinary SCUBA divers like the author.

So let us enjoy a 360° panorama from AirPano, instead !