Children on the beach#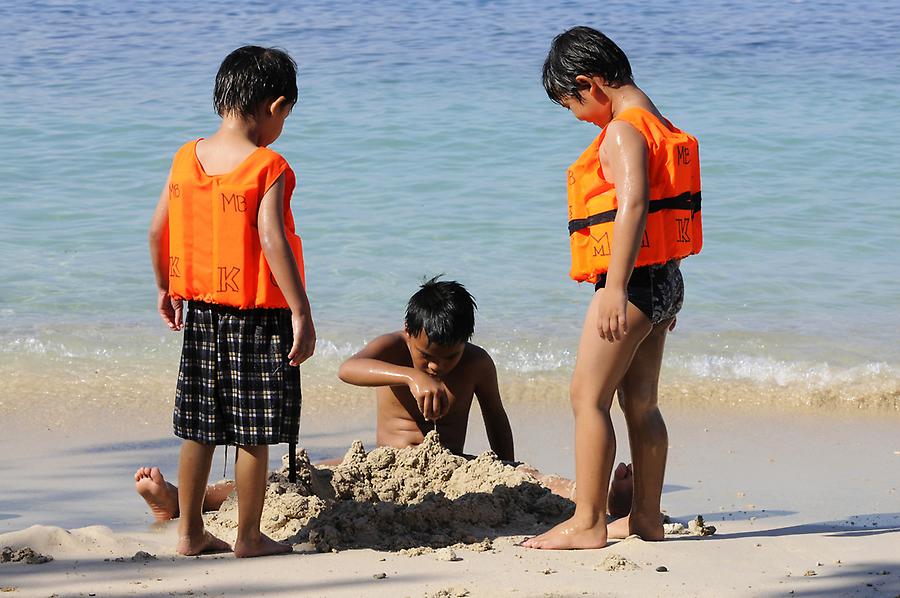 Filipinos have a great hope for the tourism. The number of visitors is increasing steadily over the last years. It is best to visit during the cooler dry season, in the period of the northeast monsoon from December to April, when the average temperature is about 25 degree Celsius.
Große Hoffnungen setzt man in den Tourismus. Die Zahl der Besucher stieg in den letzten Jahren deutlich an. Am besten kommt man in der kühleren Trockenzeit, in der Periode des Nordost-Monsuns von Dezember bis April, wenn die Temperatur im Schnitt bei 25 Grad liegt.