Quiapo Church street market#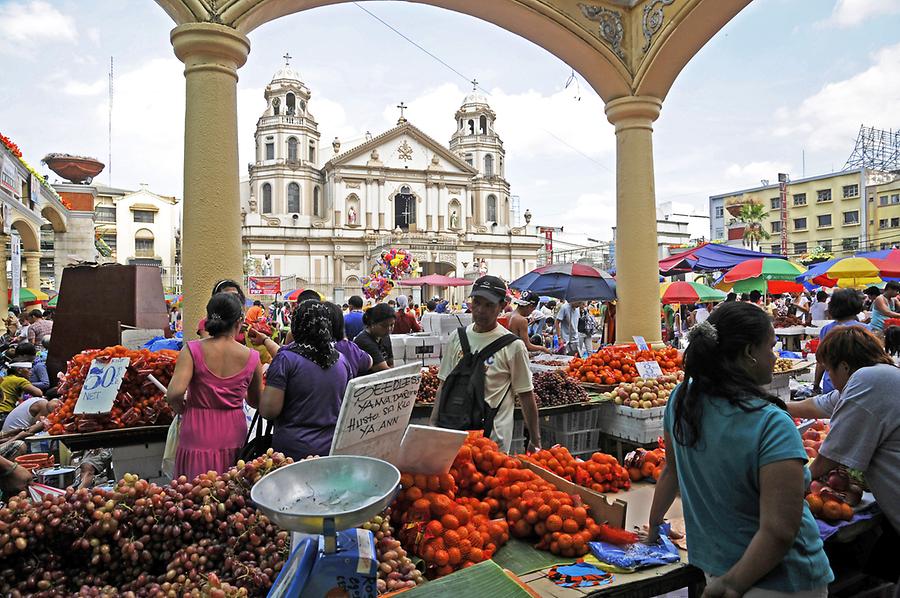 One out of hundreds of street markets in Manila can be found near the church. The atmosphere is characterized by a mix of bustling activity and carefree serenity. If you travel to the Philippines you meet an extraordinary friendly population, only in matters regarding "speed", "accuracy" and "punctuality" you can not make high demands. Again and again you hear that it's no problem, you shouldn't worry, simply "bahala na" – "That'll go off all right".
Rund um die Kirche breitet sich einer von hunderten Straßenmärkten in Manila aus. Die Atmosphäre ist geprägt von einer Mischung aus emsiger Geschäftigkeit und heiterer Gelassenheit. Wer auf die Philippinen reist, begegnet einer außerordentlich freundlichen Bevölkerung. Nur in Sachen "Schnelligkeit", "Genauigkeit" und "Pünktlichkeit" darf man keine allzu hohen Ansprüche stellen. Immer wieder heißt es kein Problem, reg dich nicht auf, eben "bahala na" – "es wird schon irgendwie gut werden".