Holi-Festival#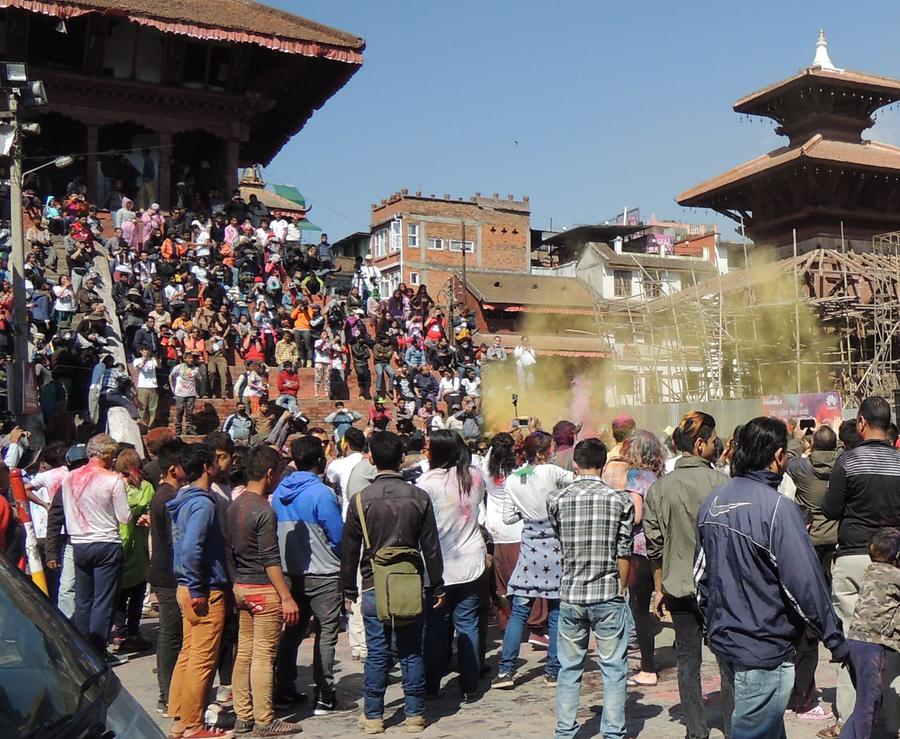 The Holi celebrations normally start the night before Holi with a Holika bonfire.
Legends say that Holika was the evil sister of a demon king called Hiranyakashipu. He thought he was a god and demanded that everyone worship him.
His son, Prahlada, however stayed loyal to Vishnu. After many different punishments from his father, none of which affected Prahlada, Holika tricked him into sitting on her lap on a pyre. She wore a cloak that was to prevent her from the flames while Prahlada would not be protected. The cloak however miraculously left Holika and protected Prahlada.
Holika burnt and Hiranyakashipu was killed by Vishnu.