Astana - concert hall#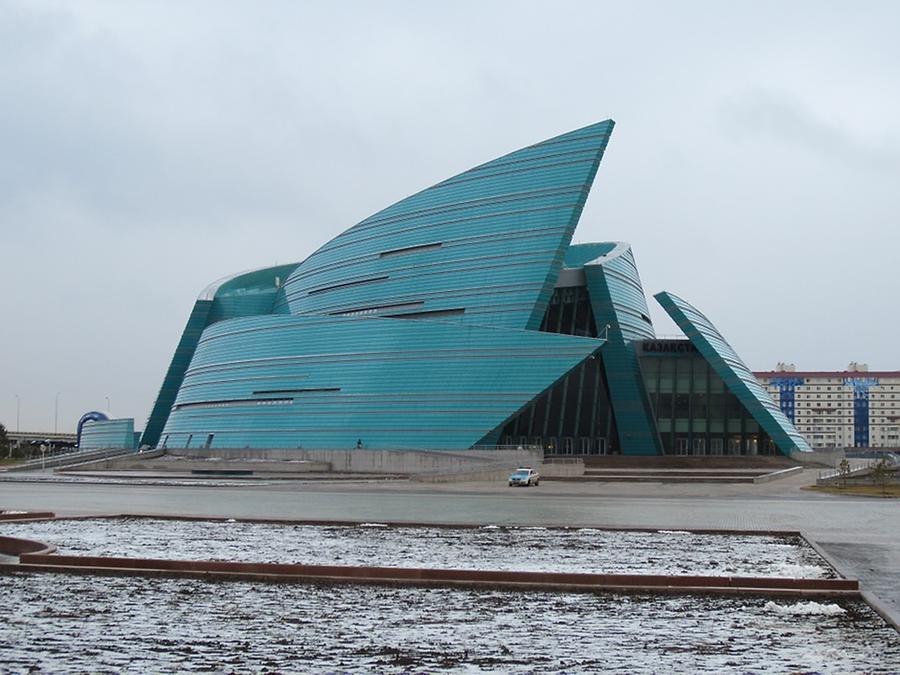 Astana is a planned city, such as Brasilia in Brazil, Canberra in Australia and Washington, D.C. in the United States.
The master plan of Astana was designed by Japanese architect Kisho Kurokawa. As the seat of the Government of Kazakhstan, Astana is the site of the Parliament House, the Supreme Court, the Ak Orda Presidential Palace and numerous government departments and agencies. It is home to many futuristic buildings, hotels and skyscrapers. Astana is a centre for sport, having been set to host the Expo 2017.
Astana also has extensive healthcare and education systems.
On 10 December 1997, Akmola replaced Almaty to become the capital of Kazakhstan. On 6 May 1998, it was renamed Astana, which means "the capital" in Kazakh. It has now a population of 900.000.