Mosque Sheikh Lotfallah in Esfahan / Moschee Sheikh Lotfallah in Isfahan#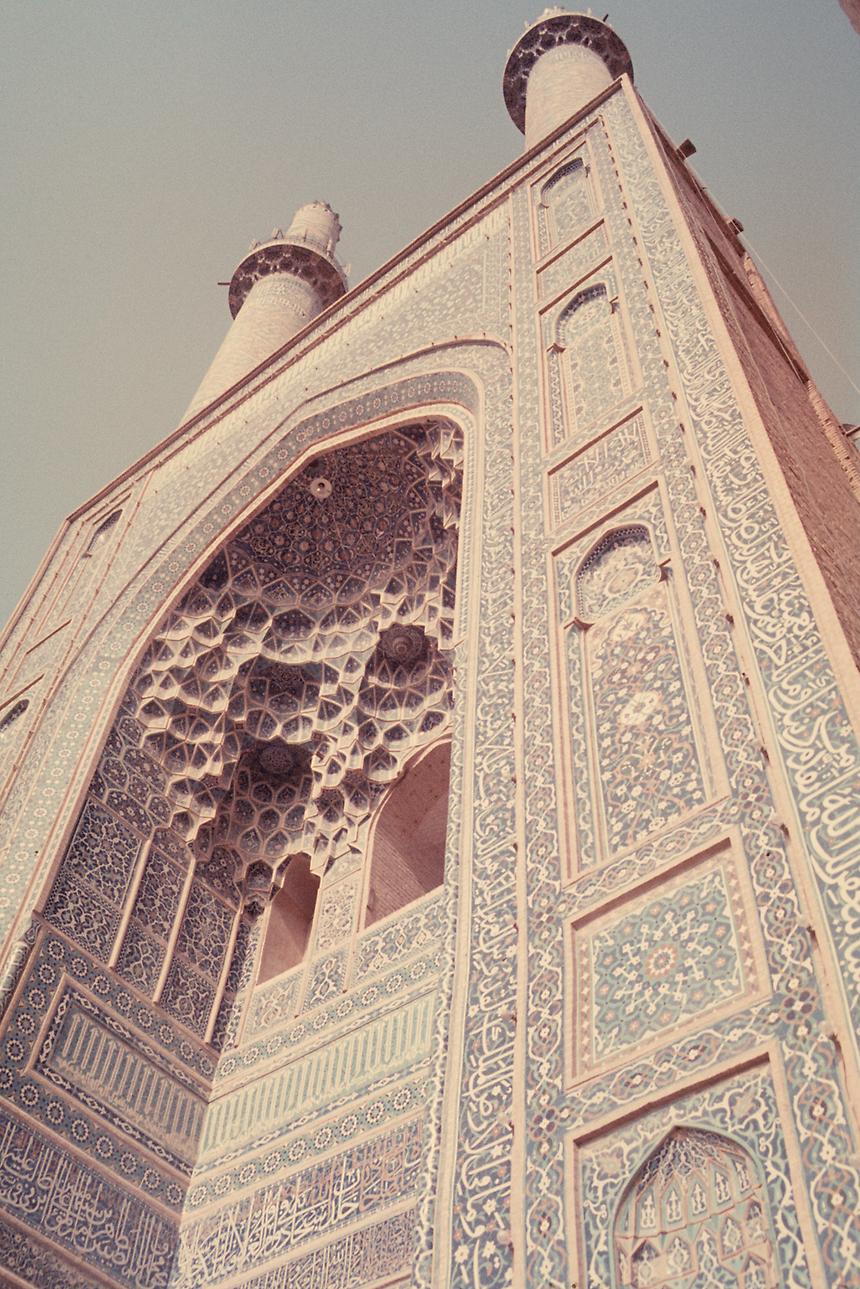 The Sheikh Lotfallah Mosque is positioned on the eastern side of the huge Meidan i Shah Square. This huge open space is North-South-oriented; the direction to Mekka has an angle of nearly exactly 45°. Therefore, the mosque is turned into this direction. In this way the Kibbla Wall and the Mihrab, the prayer niche of the mosque, have the correct orientation.
Die Scheich Lotfallah Moschee liegt am riesigen Meidan i Schah Platz. Da dieser Nord-Süd-gerichtet ist und die Richtung nach Mekka unter etwa 45° dazu verläuft, ist der gesamte Bau um diesen Winkel verdreht. So liegen Kibbla Wand und Gebetsnische in der richtigen Richtung.