Southern China and the Gulf of Tonkin#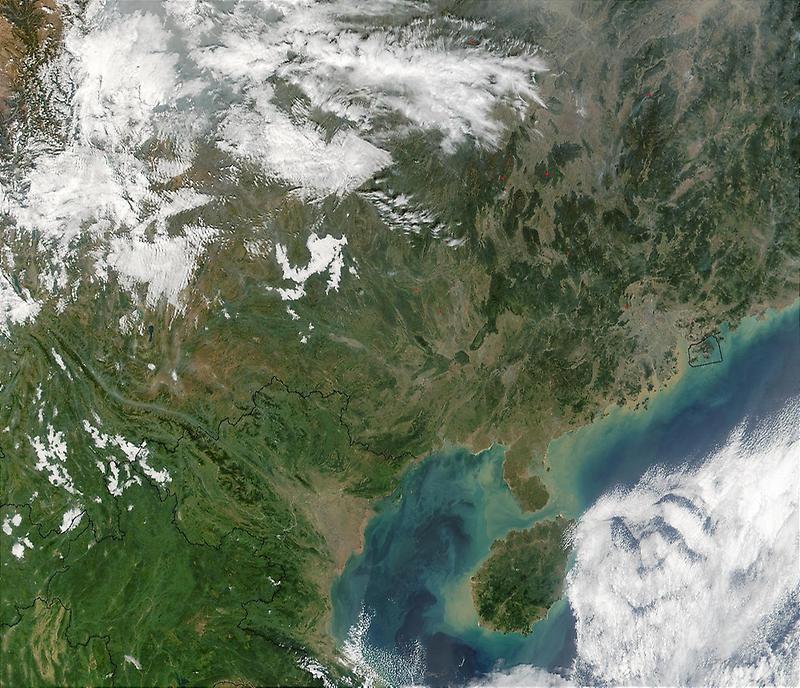 A view of Southern China and the Gulf of Tonkin. Additionally, parts of several Southeast Asian countries may be seen. Thailand appears in the bottom left hand corner, with Burma to the north, and Laos to the northeast.

Also visible in this image is Vietnam, which is northeast of Laos, and the expanse of southeastern China dominates the rest of the image. At the center-right of the image, circled in a black outline, is the island of Hong Kong.

Hong Kong sits on the South China Sea, which is mostly under cloud cover in this image. West of the South China Sea is the island of Hainan, seen at bottom-center, which separates the sea from the Gulf of Tonkin to the west.

In this image, the Gulf of Tonkin is saturated with what seems to be a mixture of sediment and phytoplankton.