Kampong Ayer #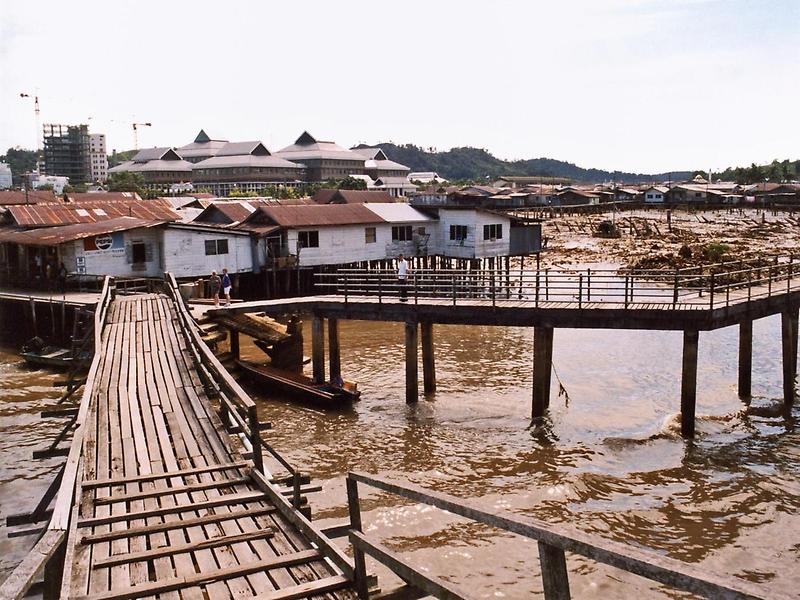 Bandar Seri Begawan

Bandar Seri Begawan, Brunei

is the capital and largest city of the Sultanate of Brunei. The water village of Kampong Ayer lies within its boundaries.

The village, whose houses stand on stilts, stretches about 8 km (5 mi) along the Brunei River; it is a self-contained settlement equipped with schools, police stations, clinics, a waterborne fire brigade, and mosques - all connected by walkways and bridges.