Yosemite Falls#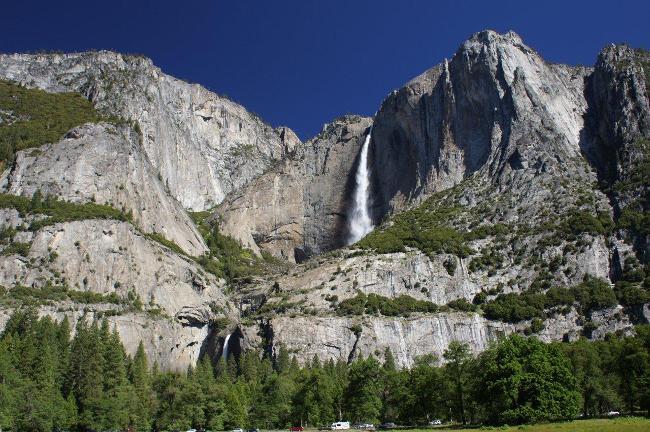 This iconic view of Yosemite Falls

Yosemite Falls, Yosemite Village, Kalifornien, USA

, a major attraction in Yosemite National Park in California, shows both the upper and lower falls. The falls come from Yosemite Creek, rushing in the spring from snow melt.

The upper fall plunges some 436 m (1,430 ft) from the valley rim, making it alone among the 20 highest falls in the world. The combined drop of 739 m (2,425 ft) for the upper fall, middle cascades, and lower fall make Yosemite Falls the highest measured falls in the United States.