White Pass#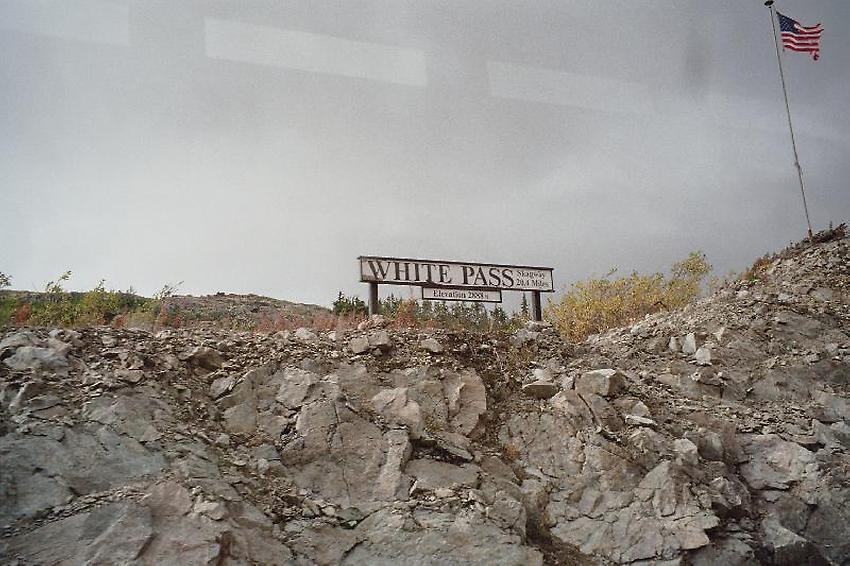 White Pass, also known as the dead horse trail, is 873 meters high (the sign says 2864, but this is in feet).
The White Pass Trail Skagway, AK, USA, Dawson City, Canada was one of the two main passes used by prospectors during the Klondike Gold Rush. The trail ended at Lake Bennett, where the prospectors built or purchased rafts or boats to float down the Yukon River to the Klondike gold fields near Dawson City.
The White Pass was an easier route to Lake Bennett than the Chilkoot Trail a few kilometers to the west, but it was dangerous because of criminals.
Those criminals (often con artists) are believed to have been members of the infamous "Soapy Smith gang" from Skagway, Alaska. In 1898, at a Shootout on Juneau Wharf, Smith and his gang were forced to flee into Canada.